If you are targeting NEET 2019, and still confused about how to start your preparation and whether to join coaching or not, then hurry up. Start your preparation as soon as possible. Here we look at some important points for NEET 2019 preparation.
Related Post : NEET-UG 2019 Study Plan
Can I Clear NEET 2019 with Only 1 Year Preparation?
The answer is Yes. You will have to pay attention upon following points for an effective NEET and AIIMS preparation in one year.
Work hard with consistency : You need to study 2 year syllabus in one year. If your basic concepts of class 11 are clear, studied from NCERT, then you have advantage. Otherwise be prepared for some intense study hours. Not easy, but very much possible.
Be focused and Disciplined : You need to manage your time between studies and other tasks. Don't follow the schedule/time-table of others. You should know when to study i.e. your productive hours. Avoid procrastination, excessive TV/Social Media and all unnecessary distractions. Never give up. Give your best effort till the final day of the exam.
Follow subject tricks : See the trend of NEET past year papers. While solving questions, apply the tricks (mostly taught by your coaching teachers). Practice a lot and learn from your mistakes.
Make your notes : Making notes is very beneficial in your preparation. Make your own notes, don't buy or use someone else's work. The notes will be handy during revision. Include your own shortcuts and tricks. [Note making tips]
Revision : Revision not in last few months, but every day. E.g. half an hour before sleep, go through all the things you learned during the day.
Maintain composure throughout the year : To get good result in NEET examination, one of the major factor is not to panic during the preparation and on the exam day.
Don't neglect any topic because you find it hard to understand. Get your doubts cleared from your teachers; do not keep them pending and piling up.
Remember the advice from Anuraag Bhattacharya (IIT Kharagpur),
"It is important that your basics of almost all the topics are clear and that you can tackle easy or moderate level problems in those topics, because sometimes easier questions may come from the topics which you didn't prepare that well."
For Physics, be perfect with the concepts. It's a blunder to solve problems without being clear about concepts. "Best way to master physics is by solving your institutes material because they provide you with compact package of high quality questions." – Saurav Tiwary (IIT Patna).
For Chemistry and Biology, Study from NCERT and your coaching material.
You should join a good Course for NEET 2019 if you haven't which can provide you with experienced faculty, precise material and guidance for NEET/AIIMS entrance exams.
Related Posts :
How to prepare for NEET, AIIMS and JIPMER?
Basic and Smart Tips for NEET preparation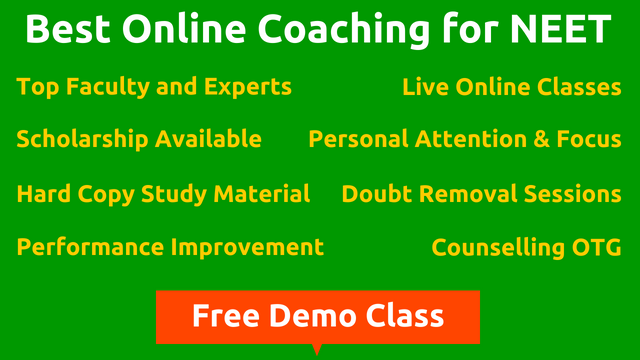 We're listening to students.
Have something to say about this article, or any question in mind? Share it with us on Facebook or Google+
NEET 2019 : How to Prepare for NEET in One Year?
was last modified:
July 4th, 2018
by