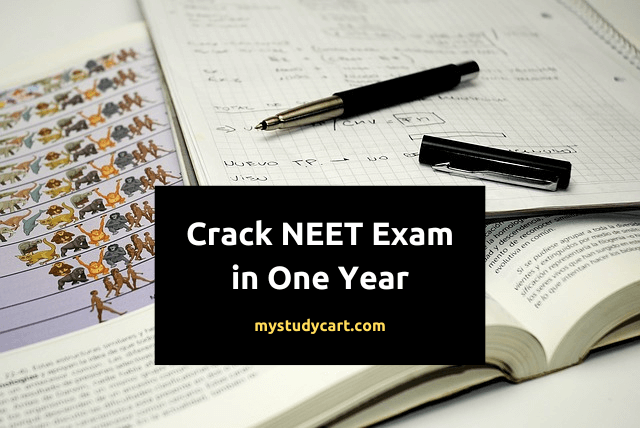 Students starting their NEET preparation in class 12 have one year in hand to crack the NEET exam. Similarly, droppers also want to clear NEET exam by completing 2 year syllabus in 1 year. So the obvious question is –
Can NEET be Cracked in 1 Year?
Yes, it's possible to crack NEET in one year, from zero level, if you are dedicated enough to achieve your goal. You can cover the full NEET syllabus (class 11 and 12 chapters) in 1 year with consistent study, hard work and discipline.
In this post, we are looking at some important points, tips, strategy and study plan to crack NEET exam in one year.
How to Crack NEET Exam in One Year?
Tips and strategy to crack NEET with only one year of preparation.
Make a timetable for NEET with minimum 6-8 hours of self-study, apart from coaching.
Keep studying regularly all 3 subjects. Whether you are studying theory of Biology, revising Chemistry or solving problems of Physics, it's important that you give some time daily to each subject.
Thoroughly read NCERT textbooks for NEET. All the texts, diagrams, captions, summary, points to ponder, tables.
Study from NCERT and coaching modules for Chemistry and Biology.
Understand concepts well in Physics. It's a blunder to solve problems without being clear about concepts.
Give importance to both theory and MCQs.
Practice questions from every chapter of Physics, Chemistry and Biology.
Apply the shortcuts and tricks while solving questions (mostly taught by your coaching teachers).
Don't leave any topic from the syllabus because you find it hard to understand.
Take help from teachers and NEET experts. You can clear all your NEET doubts online.
Make flow charts, tables and stick them wherever possible and have a glance at them repeatedly.
Avoid excessive TV/ Social Media and all unnecessary distractions.
Solve mock tests and NEET past years papers. Analyze the test to find silly mistakes.
Maintain composure throughout the year. To crack NEET examination, one of the major factors is not to panic during the preparation and on the exam day.
Never give up. Give your best effort till the final day of the exam.
NEET One Year Study Plan
Create a study plan and timetable for NEET preparation in one year keeping in mind your most productive hours, school and coaching timings. Take small breaks during long study sessions to stay relaxed and not get exhausted.
It's recommended to join a one year online course for NEET which can provide you with experienced faculty, precise material and guidance to crack the NEET exam in one year.
NEET 1 Year Preparation – FAQs
Can I score 600 in NEET in 1 year?
Yes, you can score 600 in NEET in 1 year. Target 330 in Biology and 150 in Chemistry so that a minimal 120 in Physics should be enough to score 600 in NEET.
How to score 700 in NEET in 1 year?
Scoring 700 in NEET in 1 year depends on both hard work and smart work. Read NCERT 2-3 times and regularly practice MCQs for NEET.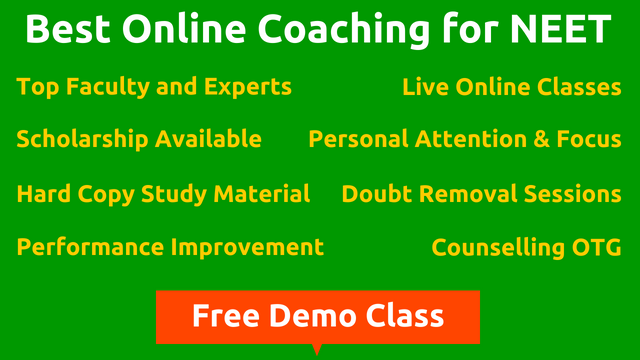 How to Crack NEET Exam in One Year? NEET 1 Year Study Plan
was last modified:
May 31st, 2023
by