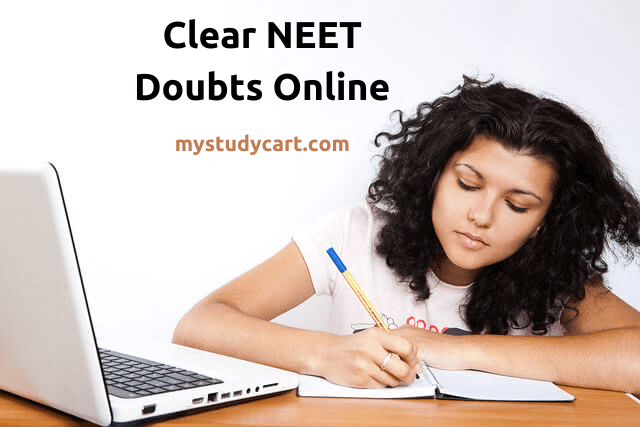 During NEET preparation, one of the most important things is to clear your NEET doubts as soon as possible. In traditional coaching institutes, many students are not able to clear their doubts due to the student-teacher ratio. There are more than 100 (sometimes 500) students in a batch which makes it difficult to ask questions and doubts.
There are other factors also due to which students are not able to clear their NEET doubts like introvert nature, hesitancy of asking questions in front of a large number of students, and the inability of teachers to give time to every student.
Is there a platform for NEET doubt solving where students can clear all their doubts easily?
Yes, it's available. You can clear all your NEET doubts online.
NEET Online Doubt Clearing Platform
Mystudycart is a NEET online coaching platform where students can ask their doubts from the teachers in online classes at the comfort of home. The NEET online doubt clearing sessions are live and two-way interactive. You can see the board, teacher, everything that is a part of the classroom.
The ease of NEET doubt solving at Mystudycart is possible due to small batch size (of maximum 20 students only) and convenience of asking doubts from your home (relaxed environment). Our teachers are available to help online whenever required.
How to Clear NEET Doubts Online?
Here are the 7 easy steps to clear NEET doubts online at Mystudycart platform.
Have a computer or laptop with internet connection ready with you.
Enter into the online classroom by clicking on the session link from your account or email-id.
Wait for the teacher to open the class for doubts discussion.
Request the audio control from the teacher. When allowed, ask your question.
You can also enter your doubt or question through the chat box available.
The teacher will clear your doubt. You can interact with the teacher till the time your doubt is not solved.
Your doubt is cleared!
One extra benefit of Mystudycart NEET online doubt clearing platform is that if you are not enrolled in a regular course then you can buy a customized package where you can select the chapters and topics that you want to study and we'll create a personalized course for you.
Register now to Mystudycart platform.
Students can also use our free Q&A discussion form to ask any doubt or question.
Related Post : NEET Online Classes for Biology, Physics and Chemistry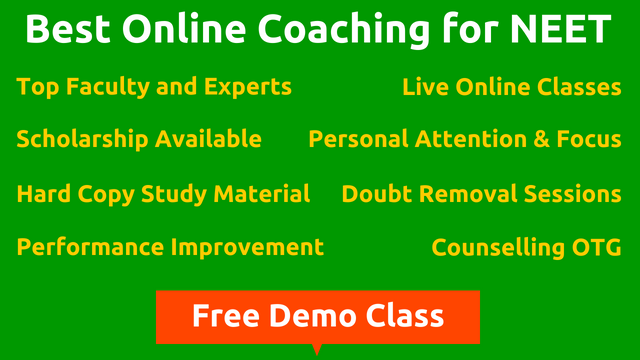 We're listening to students.
Have something to say about this article, or any question in mind? Share it with us on Facebook or Twitter
Image Source : CollegeDegrees360
How to Clear My NEET Doubts? NEET Online Doubt Clearing Platform
was last modified:
May 25th, 2023
by