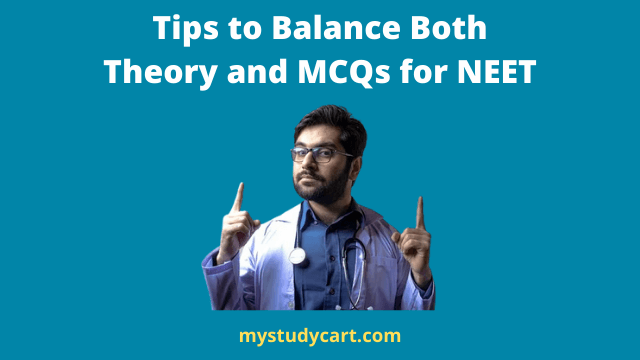 "How do I balance theory and MCQ in the NEET preparation?" This is a question asked by many students while preparing for NEET. In this post, we will look at the ideal time to give theory and MCQs for clearing the NEET-UG exam.
If you want to crack NEET with a good rank, then you need to make the right balance between theory and practicing questions.
How to Balance Both Theory and MCQs in the NEET Preparation?
Tips to balance both theory and MCQs for NEET :
1. Focus on theory for accuracy, MCQs for speed.
The two most important criteria for scoring good marks in NEET is to have accuracy and speed. Accuracy comes from strong theoretical understanding, while speed comes with practice. So, you need to do both theory and MCQs for NEET.
2. Don't be in a rush to solve MCQs before reading theory.
If you don't read the theory properly and rush to solve questions, you won't be able to solve MCQs for NEET. Understand the basics thoroughly and then practice MCQs.
3. Practice MCQs of all variations after reading the theory.
After reading the theory, then comes your practice to evaluate how well you have studied everything. Practice MCQs of all possible variations to solve maximum questions in a time bound manner.
4. Never ignore the theory part for solving maximum questions.
To crack the NEET exam with a good score, you need to solve maximum questions correctly. But it can't be achieved by just solving MCQs and ignoring the theory part. Never ignore the theory and practice MCQs as much as you can for NEET Physics, Chemistry and Biology.
5. Solve questions everyday to retain theoretical knowledge.
Suppose a topic or chapter is completed by your teacher and you read the theory for the first time. To retain that theory you have to practice questions not a single day but a little bit everyday.
6. Re-read theory and examples if not able to solve questions.
If you are not able to solve questions, re-read the theory of questions in which you have made mistakes and then again try to solve them, go through the examples alongside as they will help you to know the application of that theory.
7. Solve some random questions to identify theory for revision.
For revision, pickup some random questions as they will help you to find which theory part you really have to focus on rather than just mugging up the whole chapter.
NEET Theory and MCQs – Students Questions
How much time should I allocate to theory and MCQs in NEET preparation?
At the start of NEET preparation, you need more time to read theory and understand topics as compared to solving MCQs (60:40 ratio). However, in the last 6 months, your major time is devoted to revising notes, practicing MCQs and solving mock tests.
Which MCQ books are best for NEET Physics, Chemistry and Biology?
Best MCQ books for NEET : Physics – HC Verma, Chemistry – O.P. Tandon for Physical Chemistry and M. S. Chauhan for Organic Chemistry, Biology – MTG Objective NCERT at your FINGERTIPS.
How many MCQs should I solve per day for NEET?
The MCQs in NEET should be solved in a time based manner meaning practice questions only within the time you allotted for each subject. Start with 30 MCQs per day for NEET and then increase it to 50, 70 and 100 MCQs per day. The more you solve, the more perfect you become.
Related Post : Number of Questions to Practice Per Chapter for NEET
Learn the efficient way to read theory and practice MCQs from the best faculty and experts in Mystudycart NEET Online Courses.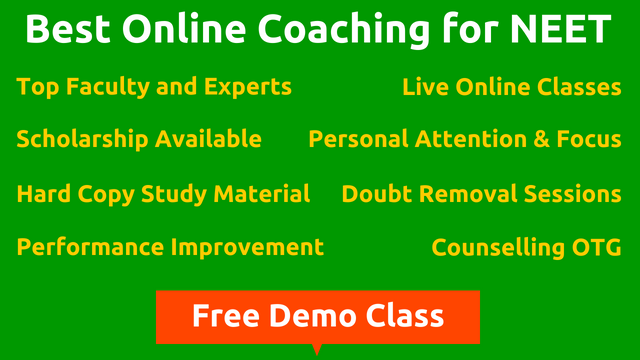 We're listening to students.
Have something to say or any question in mind? Share it with us on Facebook or Twitter

How to Balance Both Theory and MCQs in the NEET Preparation?
was last modified:
July 14th, 2023
by