As a JEE aspirant, you have two chances to crack JEE Main 2020 exam. The first one is in January and second one is in April. You can give both the exams and your best score will be considered for rankings and admission. Now your first intuition would be to clear JEE Main 2020 in January and then prepare for JEE Advanced 2020 which will be conducted in June. To give a best shot in JEE Main January exam, you have to finish the syllabus (including Revision) till December this year.
Top 10 Tips to Crack JEE Main 2020
Here are the study tips that will help you to crack JEE Main 2020 computer-based exam.
Make a list of JEE Main topics and chapters remaining (class 11 and 12) and create a schedule to complete the syllabus in time. Adjust your study hours and follow the schedule sincerely.
Make sure your goals are clear. For example, saying you want to study more from now on is unclear. Write it down as, "I will study for daily 7 hours instead of 5 hours."
Master concepts/topics one by one. Take up one topic at a time and focus on accomplishing the goals related to the topic; once that is over, move to the next topic in the syllabus.
Clear all the basics in all subjects. Try not to skip topics. If you find any topic boring, then incorporate new effective methods of studying to make it more interesting like quizzing, making flowcharts, tables and diagrams etc.
Improve your speed, accuracy and time management skills. This is possible with lots of questions solving and practice. If you know that you are not much familiar with the concepts involved in the problem, don't attempt it, rather study the concept first and then attempt the problem.
Clear each and every silliest of your doubts. If possible, join a coaching in class 12. Ask JEE experts and teachers if your methods are correct and you're learning the right way.
Make your own notes. It's easy and convenient to revise handmade notes in your own style and format, rather than revising from thick books and coaching modules. Make a separate notebook for remembering formulas in all three subjects.
Start revising early. It's not just after finishing the syllabus or before the exam, revision is a continuous process during regular studies. It must happen daily in some form or other. Include specific revision slot in your JEE preparation schedule. Don't procrastinate the revision time for new study.
Since the JEE Main 2020 will be conducted in online (computer-based) mode, the key change you need to make is to practice online mock tests on a computer or laptop. It's recommended to join an online test series.
After giving an online test, you have to identify your mistakes. If you got a question wrong, understand why you got it wrong. Find out what you're good at and not so good at. Work on your weakness.
Don't panic if your JEE Main 2020 January exam don't go as per expectation. Whatever you score in the exam, there will be an option to increase your marks. You can improve your concepts and practice more questions, online tests, and again attempt JEE Main in April.
All the best.
Related Page : JEE Main 2020 Online Course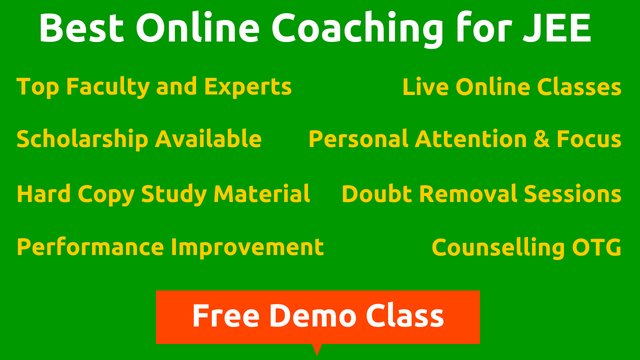 We're listening to students.
Have something to say about this article, or any question in mind? Share it with us on Facebook or Twitter
How to Crack JEE Main 2020? Top 10 JEE Main Tips
was last modified:
January 3rd, 2019
by