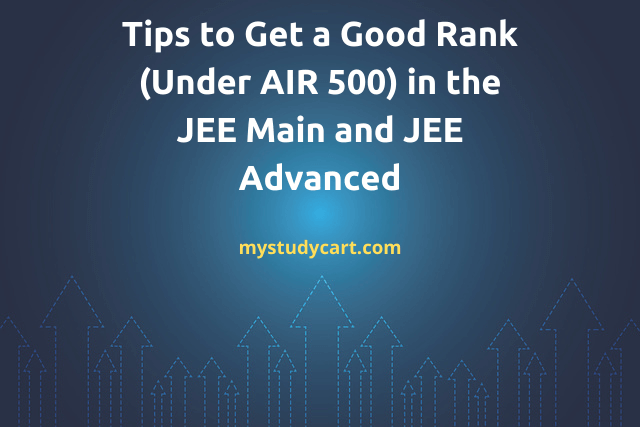 Getting a good rank in JEE depends on two factors: hard work and smart work. Both are equally important for securing good rank (under 500) in JEE Main and Advanced.
This is a guest post by Aryan Agarwal (AIR-196, JEE Advanced 2018).
How to Get Under 500 Rank in JEE Main and Advanced?
Here are some tips to get a good rank in JEE :
Study with full concentration. It is always better to study 1 hour with full concentration than studying 2 hours while watching TV.
Quality of study hours matter, not the quantity. Many people will tell you that they studied X hours or you should study X hours for getting a good rank in JEE. You may study less, but with full focus. It is better to solve 10 different variety problems rather than solving 20 similar problems with just different numerical values.
Take breaks in between studies. Remember entertainment is necessary. Make it a part of your preparation rather than making it a way to get away from preparation. But don't waste time too much.
Analyze your mistakes in test. After every test make sure you get the concepts of all questions you got wrong and why you got them wrong before the next test.
Consistency is very important to get a good rank in JEE. Instead of studying all night one day and sleeping on the next day, it is better to study for equal hours on both days. Remember JEE is a marathon not a sprint.
Know which questions to attempt. This is where the smart work part comes. It can boost your JEE rank easily. You must know whether you should attempt or leave the question within 10 seconds of reading it. Your aim is not to score 100% in JEE. Your aim should be to attempt 70-80% questions with an error in max 5%. This comes with practice. Keep on giving tests.
Some questions can be solved easily if you are a little smart, generally in mains but rarely in advanced. Like for example in Maths you have to give answer in terms on 'n' you can always put values of n and check amongst the options. Every minute saved is useful.
Know when to switch. If you always follow a specific order while giving a test, like PCM, you should know that you have to switch to Chemistry or Maths when Physics is hard. Doing hard paper first will waste your time and make you lose confidence. Remember both hard and easy questions carry same marks. Again this comes with practice.
Lastly, always follow your teachers about any guidance or books. Don't go on purchasing random books before asking your teachers. They have hundred times more experience than us.
I hope the above tips help you to achieve under 500 rank in JEE.
Get a good rank in JEE by learning from the top faculty and experts at your home in Mystudycart JEE Online Courses.
Aryan Agarwal
AIR-196, JEE Advanced 2018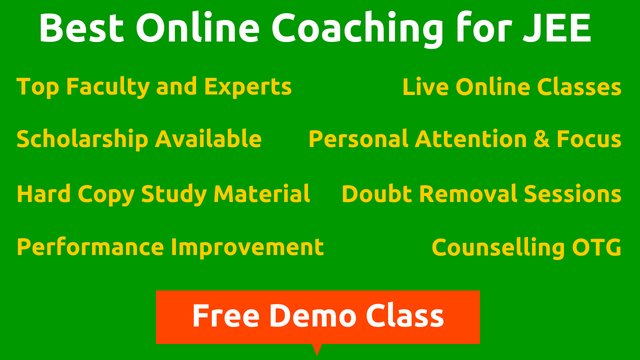 We're listening to students.
Have something to say about this article, or any question in mind? Share it with us on Facebook
How to Get Under 500 Rank in JEE Main and Advanced? Tips to Get a Good Rank in JEE
was last modified:
June 19th, 2023
by