One of the key requirements for an effective JEE Main and JEE Advanced preparation is to clear doubts whenever they come up. Many aspirants fail to clear their doubts, results in not understanding of concepts and topics, which often leads to backlogs and procrastination.
Why are students not able to clear doubts in coaching institutes?
In coaching institutes, one of the reasons students are not able to clear their doubts is the inability of the teacher to give enough time to each student's doubts and problems. The number of students in these batches are high, so a teacher can't focus on every student in the class.
How to Clear JEE Doubts Online?
In recent years, online JEE classes have become quite popular with aspirants. There are less number of students in an online session and you can resolve all your doubts at the comfort of your home. It's a two-way interaction between teacher and student.
For attending a JEE online session Live, what you need is :
A computer or a laptop. [Mobile phones not recommended]
Internet connection.
Note : Don't waste time in looking for free classes or coaching to clear your JEE doubts. The quality always comes with a price. 
Which is the best app for IIT JEE doubt clearing?
There is nothing like the best app for IIT JEE doubt clearing. An app on a mobile phone will not give you a good experience. It's better to clear all your JEE doubts from real experienced tutors online on a computer or laptop, like from Mystudycart online coaching platform.
Mystudycart Online Platform for Clearing JEE Doubts
Mystudycart JEE online classes are designed to keep students' doubts at priority. You can ask your doubts anytime during the class, through microphone or chat window. You can see the teacher and the blackboard, just like a regular coaching class. The faculty is IIT qualified and experienced.
One of the benefits of joining Mystudycart is that if you are not enrolled in a regular online classroom course, you can purchase a customized package (which includes only the topics or chapters you want to study). You'll be allotted the number of hours that are required to complete your topics.
Sounds interesting and convenient? Register now to Mystudycart platform.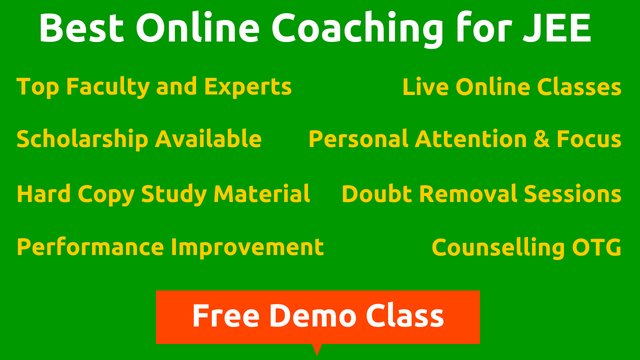 We're listening to students.
Have something to say about this article, or any question in mind? Share it with us on Facebook
How Can I Clear My JEE Doubts Online? Mystudycart Online Platform
was last modified:
June 11th, 2021
by