BITSAT examination is conducted for admission in undergraduate engineering courses in BITS-Pilani and other campuses. BITSAT online test follows NCERT class 11th and 12th syllabus of Physics, Chemistry and Mathematics.
Question asked by many students who like to crack BITSAT exam – "How to prepare for BITSAT in remaining months?" In this post, I am sharing some tips to crack BITSAT in the remaining time.
How to prepare for BITSAT 2023 in remaining months?
Tips to prepare for BITSAT exam in the remaining months :
Study as per JEE syllabus if you are preparing for JEE along with the BITSAT. No need to follow a different strategy for BITSAT.
Daily practice questions to improve the speed. It's an important factor to crack the BITSAT exam. BITSAT asks 100 questions from Physics, Chemistry and Math. There are two additional sections also, English and Reasoning.
Maintain accuracy along with the speed. Don't make silly mistakes due to hurrying in solving questions.
Build a strong command in English (10 questions will come in BITSAT). You can refer to a book like

Wren and Martin's

 English book to improve your English vocabulary.
Practice Reasoning questions from any aptitude book (20 questions will be asked in the BITSAT exam). The questions will not be difficult if your logic is good.
Take a BITSAT online test series to get the real exam-hall experience at home. It will provide the exact time spent on each section, time spent on questions which you've attempted, not attempted and attempted but with wrong answers.
Join BITSAT online crash course to learn important chapters, problem solving tricks, strategy to solve paper and to clear your doubts.
Solve BITSAT online mock tests on a computer or laptop.
Related Posts :
BITSAT Study Plan and Preparation Strategy
Best Online Courses for BITSAT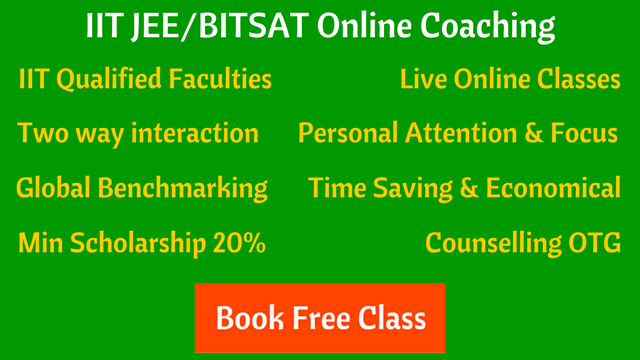 We're listening to students.
Have something to say about this article, or any question in mind? Share it with us on Facebook or Twitter
How to Prepare for BITSAT 2023 in Remaining Months? Tips to Crack BITSAT
was last modified:
March 16th, 2023
by