IIT-JEE preparation in class 12 depends on how good your class 11 concepts are. Did you study properly in class 11 and completed all the JEE topics well? If yes, then class 12 topics will be a bit easier for you. On the other hand, if you have somehow wasted class 11 and didn't study properly, then you will have to work harder to complete the class 11 and 12 syllabus in one year.
How to Study for IIT JEE in Class 12?
Best tips to study for IIT JEE in class 12 :
Go through the IIT-JEE syllabus and find out the topics that you already studied in class 11. If you have covered all the topics and chapters of class 11, you can start studying class 12 topics.
If you have backlogs remaining in class 11, then you have to plan your schedule in such a way that you don't stay behind in your current topics of class 12 and at the same time you try to cover your backlogs from class 11.
Prepare a simple time table giving time to all 3 subjects. Don't follow the study schedule of others. You should know what's the best time to study for you.
Complete your daily, weekly and monthly targets.
Make notes of important terms, formulas, reactions, mistakes while solving problems, etc. Include your own shortcuts and tricks.
Do revision every day. Don't leave revision for the last month, it's a continuous process.
Knowledge of concepts, practice, speed and accuracy is important. Time management is the key. You should devote enough time to each section – Physics, Chemistry and Mathematics. In your tests and exam, attempt that subject first in which you are most comfortable.
Analyse your test and find out mistakes that are happening. Correct those mistakes (with help from teachers) and don't repeat them in the upcoming tests.
Avoid studying from multiple books and material. If you have joined a coaching then your IIT-JEE study material is more than enough to cover the syllabus. Quality matters more than quantity in JEE preparation.
Keep your focus and concentration intact till the end of the IIT-JEE preparation.
You got the study tips to prepare for JEE in class 12, now let's answer some questions from JEE aspirants.
JEE Preparation in Class 12 – FAQs
What is the right way to prepare for the IIT-JEE in 12th class, after wasting 11th class? 
If you have wasted class 11th, then start preparing for JEE in 12th class by giving 70% time to class 12 syllabus and 30% to covering class 11 backlog, every day.
Is 12th class enough for JEE? 
No, 12th class is not enough for JEE. Class 11 and 12 both are important for JEE.
Can I crack JEE with class 12 only? 
No, it is almost impossible to crack JEE by studying class 12 syllabus only. JEE paper gives equal weightage to class 11 and 12 syllabus with a slight variation here and there.
How many hours should a JEE aspirant study in class 12? 
A JEE aspirant must study a minimum of 6-8 hours (apart from coaching and school timings) in class 12. However, the number of study hours for JEE can be different for every student based on his/ her potential.
How to Manage Boards and IIT JEE in Class 12?
Board exams basically test your knowledge while IIT JEE questions test application of knowledge. Acquiring knowledge with clear concepts will take care of you Boards. JEE Main and JEE Advanced requires more practice, speed, accuracy and time management skills using various results and tricks.
You have to be flexible between solving questions for board exams and IIT JEE. Board exams have step-wise marking scheme, you need to write in points, flowcharts and diagrams are part of the answers. While in JEE, you just want the answer in the shortest possible time with rough calculations.
Related Page : Tips to Prepare for Boards and JEE Simultaneously
Prepare for IIT JEE and Boards together at your home from the best faculty and experts in Mystudycart Online Courses.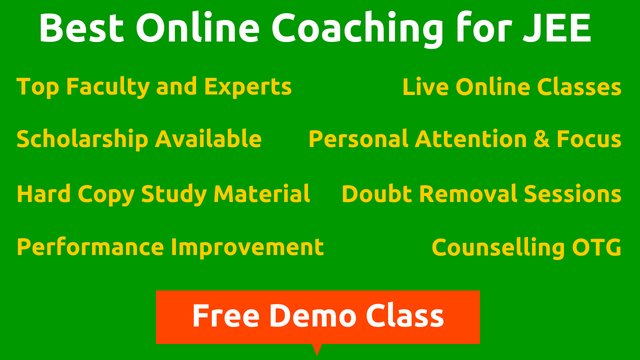 We're listening to students.
Have something to say about this article, or any question in mind? Share it with us on Facebook
How to Study for IIT JEE in Class 12 and Manage Boards?
was last modified:
August 29th, 2022
by