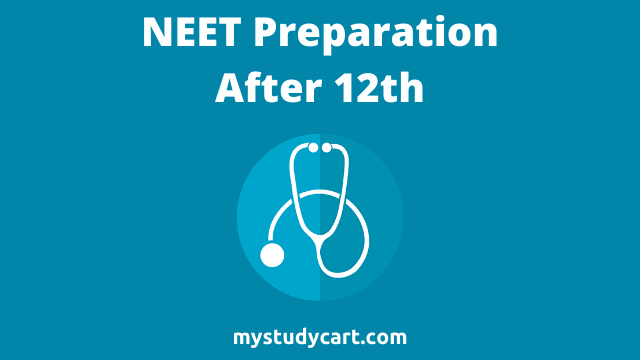 There is a huge competition for NEET as it's the biggest examination in India candidate-wise, where lakhs of aspirants try to get admission in limited MBBS seats (preferably government) in medical colleges. A few thousands crack the NEET in their first attempt while many decide to prepare again for NEET after 12th.
NEET Preparation After 12th
NEET preparation after 12th is tough. But shouldn't it be easy since we don't have to attend school and prepare for Boards? It's mentally tough, not physically. You need to study again from the start. You have to finish the 2 year syllabus in one year. You may be the only one from your friends/ batch who is taking a drop while others are getting admission in some college or course. There could be a feeling of being left out.
The good thing is you can prepare well for NEET in drop year if you are mentally strong. There are many students who crack NEET after 12th.
Should I Join Coaching in the Drop Year for NEET?
Absolutely, you should join coaching in the drop year for NEET. Coaching gives you a systematic preparation schedule where you attend classes, do homework, assignments, give tests, improve performance, and get motivation from teachers. Coaching makes sure you don't get distracted from your goal.
Best NEET Coaching After 12th
Mystudycart is one of the best institutes who provide NEET online coaching after 12th where students can attend online classes from their home. The one thing that makes Mystudycart an ideal choice for NEET online coaching is the well trained faculty having long term experience in taking classes online.
Note : Mystudycart has special batches/ timings for students who are taking a partial drop (like getting admission in BSc) and simultaneously preparing for NEET after 12th.
Mystudycart NEET Repeaters Course After 12th
| | |
| --- | --- |
| Course Features | Details/ Availability |
| Live Classes | 450 hours of Live Online Classes |
| Recordings of Classes | Yes (For complete duration of the course) |
| Hard Copy Study Material | Yes (18 Booklets of PCM, 180 Daily Practice Papers) |
| All India Test Series (Online) | Yes, practice online mock tests at home |
| Scholarship | Yes, up to 20% scholarship for each student |
See complete course features and benefits : Best Online Course for NEET Repeaters
FAQs on NEET After 12th
Should we study for a year after 12th for NEET?
Yes, why not. Studying for NEET after 12th without having to worry about school and board results is very helpful. You will get ample time to study and practice a lot of questions at home. One year does not matter much, there is a whole life in front of you that depends on the decision you take now.
How many students take a drop for NEET after class 12?
Among the candidates who failed to crack NEET every year, around 40-50% take a drop, 10-15% take a partial drop. Majority of students who repeat for NEET take some kind of coaching, either for 1 year or short term course.
Can I do NEET after 12th? 
Yes, you can do the preparation for NEET after 12th. There is no upper age limit in NEET. You are eligible to give NEET-UG after finishing class 12th.
Related Post : Best Study Plan and Tips for NEET Droppers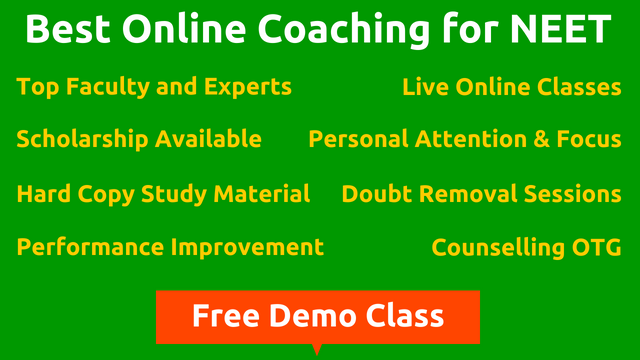 We're listening to students.
Have something to say or any question in mind? Share it with us on Facebook or Twitter
NEET Preparation After 12th | Should I Join Coaching in the Drop Year for NEET?
was last modified:
June 29th, 2022
by