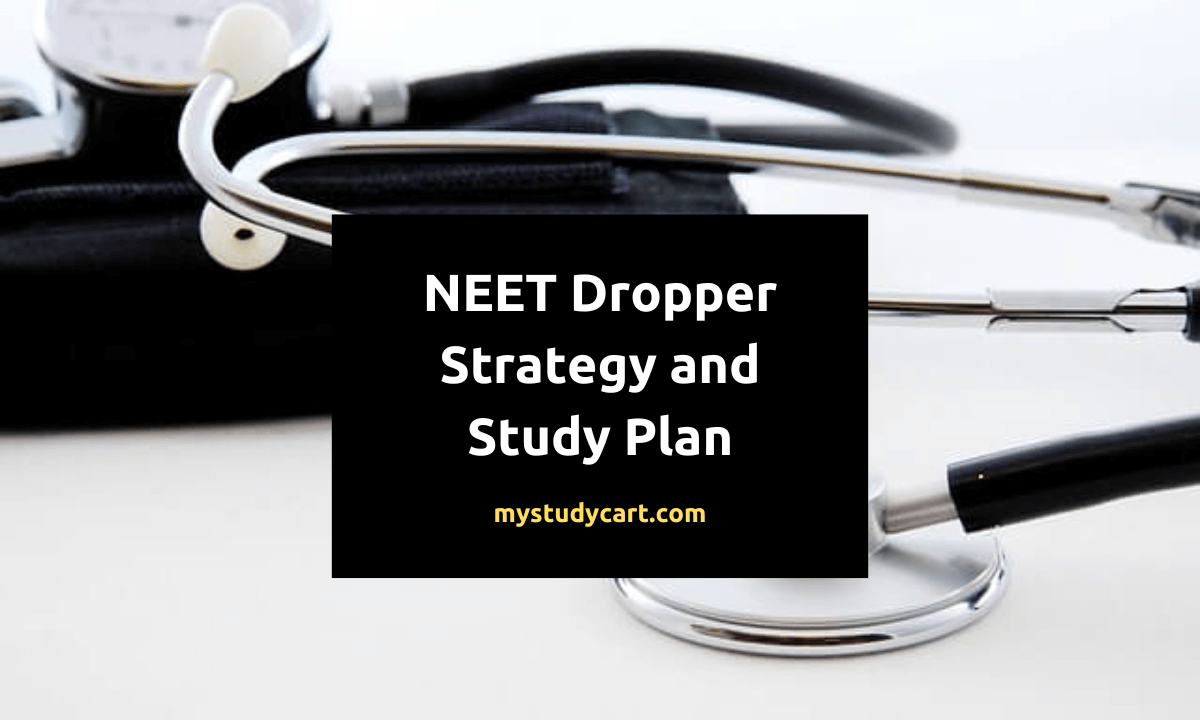 Question asked by a medical aspirant repeating for NEET – "How should droppers study for NEET? What should be the preparation strategy for NEET droppers?"
NEET Dropper Strategy and Study Plan
Taking a drop for NEET is a brave decision which shows your confidence to achieve what you want and willingness to study the same topics and subjects. Here, I am sharing the preparation strategy and study plan for NEET droppers.
How Should Droppers Study for NEET?
Preparation strategy and study plan for NEET droppers :
Find out what went wrong during the exam. Make a note of the things that you feel are responsible for a low score in your previous attempt at NEET.
Create a new timetable for NEET that should cover daily studies, revision and practicing MCQs.
Maintain a regular schedule of study. NEET droppers need to follow the rigorous cycle of studying, almost 7–8 hrs daily.
Devote equal time to all 3 subjects.
Focus on the subjects or topics that are weak and need improvement.

Clear the doubts that were carried forward.

Practice MCQs daily so you don't run out of time in the exam. Practice makes a man perfect!

Make sure you study all the topics in the NEET syllabus. Don't skip anything.

Go for smart study. Get yourself well versed with the NEET previous years papers to know which topics are to be stressed more.
Don't commit your previous mistakes, instead learn from it.
Don't make wild guesses in the actual exam; beware of negative marking.
Stay focused everyday. You must realize your dream and the reason for why you want it so much. Believe me, this will insist you to come out of your comfort zone and work harder to achieve the long cherished dream.
Read success stories of the toppers whenever you feel demotivated. Try to know the NEET toppers strategy of studying and certain essential tactics required to crack NEET.
During the last few months before NEET, don't go for studying new topics. Rather start your revisions.
Always surround yourself with positivity and stay motivated for NEET. Never let negative vibes distract you.
Your desire and passion towards your goal is the biggest inspiration to study more and more. Try to give your best in the NEET drop year, so that you never regret it later. Remember luck always favours the brave. So luck has to come to you if you are working hard.
Related Page : Best Online Coaching for NEET Droppers
NEET Droppers Preparation – FAQs
Is self study enough for NEET droppers?
Staying at home and studying for NEET on your own is a risky thing as there would be chances of getting distracted without regular classes and teachers.
Should a dropper join coaching for NEET?
Yes, coaching is beneficial for NEET droppers as they get to prepare under the guidance of teachers and can clear all their doubts during the classes.
Which online course is best for NEET droppers?
Mystudycart NEET Repeaters Course is considered as one of the best online course for NEET droppers. The online course includes live classes from IIT/ PMT qualified teachers, hard copy study material and test series.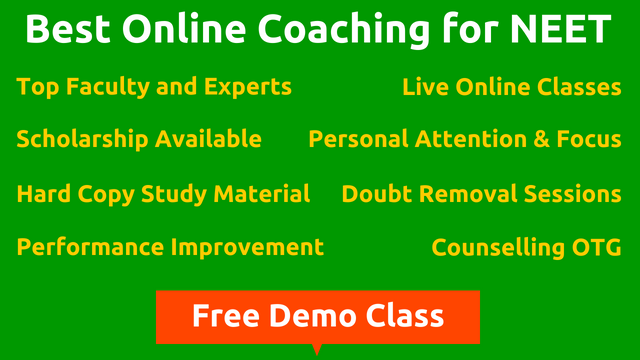 We're listening to students.
Have something to say about this article, or any question in mind? Share it with us on Facebook or Twitter
NEET Droppers Preparation Strategy – How Should Droppers Study for NEET?
was last modified:
September 1st, 2023
by