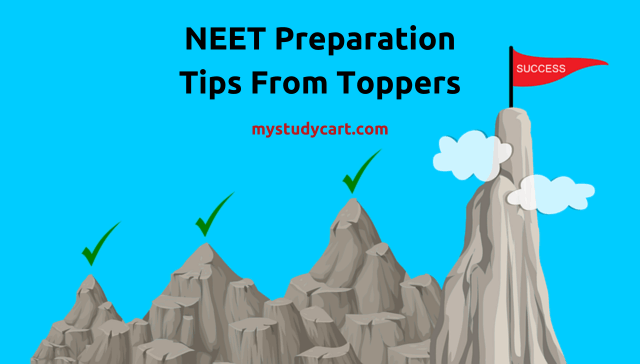 NEET Toppers Preparation Tips : NEET toppers preparation is similar to many other medical aspirants which is to follow the best practices for examination like following a disciplined strategy, consistent study schedule and smart work while solving questions.
In this post, we will see some of the NEET preparation tips shared by toppers. The study tips and advice from toppers that will help you to achieve a top rank in the NEET exam.
NEET Preparation Tips by Toppers
NEET preparation tips and tricks by toppers :
Stay passionate about your goals and dreams. Keep remembering what you will achieve after clearing the NEET exam with top rank.
Be consistent in your preparation. Daily studies and practice is the most vital skill you need to crack NEET.
Prepare a daily timetable for NEET. Achieve your daily or weekly targets.
Study from NCERT textbooks and NEET study material.
Understand the concepts instead of memorizing everything.

Exceptions

to some topics in Chemistry and Biology.
Apply the tricks while solving questions. Mostly taught by your coaching teachers.
Clear your NEET doubts quickly. If you don't understand anything, ask the same question again and again from your teacher.
Do your homework and assignments on time. Don't neglect what's happening currently in your coaching in order to cover the backlog. Your first priority should be to finish your current work.
Avoid silly mistakes, first in mock tests and then on the exam day.
Make your own notes. You always remember better when you write things by hand rather than read from a book. Never try to copy the exact text from the book. Read and then write them in your own words.
Keep revising what you are learning.
Don't panic before the NEET exam. It will be good for you if you go with a positive mind to the exam.
How do NEET Toppers Study?
This is how NEET toppers study for the exam :
Pursue a disciplined strategy with consistency.
Love the subjects they are studying.
Know their strengths and also work on weaker areas.
Focus on concepts, understanding and application of logic.
Know when to memorize things.
Believe in quality over quantity.
Understand the importance and value of study material/ coaching/ teachers.
Never panic, always stay calm during the NEET preparation and in the examination hall.
NEET Topper Advice for Future Aspirants :
"Maintain regularity; stick to your basic concepts as most questions are likely to come from there. If you have access to some sort of guidance or help, it is good. If you do hard work then you can crack the NEET exam." – Het Shah (NEET Topper 2016)
Is there any unique strategy that NEET toppers follow in their preparation?
NEET toppers don't follow any unique strategy. They just pay attention to what their teachers suggest, maintain focus and discipline every day during the preparation. They solve their assignments and homework on time. Toppers always ask their doubts, small or big.
How many hours NEET toppers study?
NEET toppers generally stick to a study schedule with an average of 6 hours self-study every day (other than coaching). NEET toppers study as much as their mind and body allows. Whenever they study, they do it with full concentration. Neither they waste time, nor they overdo their studies.
NEET toppers don't adhere to any timetable except their own. They know their productive hours and manage the time well between studies and other tasks.
Related Post : How Many Hours to Study for NEET?
A topper may get lucky on exam day, but key things during the NEET preparation are simple and any aspirant can follow them to get a handsome rank in NEET. You never know you may be the next NEET topper!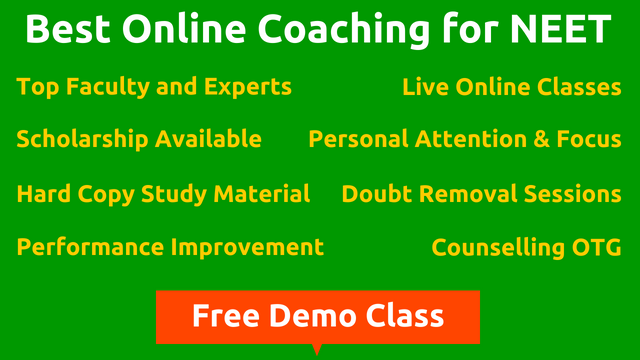 We're listening to students.
Have something to say about this article, or any question in mind? Share it with us on Facebook
NEET Preparation Tips by Toppers | How NEET Toppers Study?
was last modified:
June 16th, 2023
by