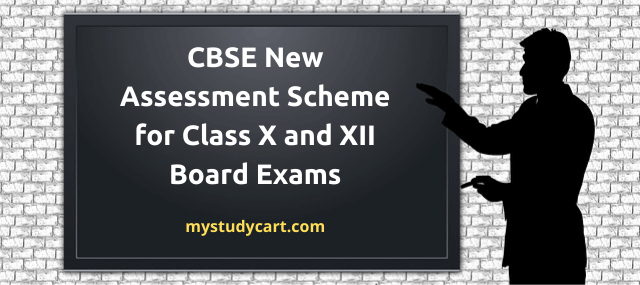 Note : From the 2022-23 session, CBSE has discontinued the two-part exam system (Term-1 and Term-2) and decided to conduct board exams annually i.e. only once for class 10 and 12. 
Related Page : CBSE Board Exams Revised Syllabus for Class 12 and 11
Due to COVID-19 pandemic and with an intention to reduce the Board exams pressure, CBSE has announced a new assessment scheme for Class 10 and 12 Board exams. The Board exams will be conducted twice in the 2021-22 session – Term 1 and Term 2, with separate syllabus for each term exams.
What does CBSE's new assessment scheme mean for JEE and NEET aspirants? Will the new Board scheme affect JEE and NEET exams?
We'll try to answer these questions in this post. But first let's see what are the new changes in CBSE Board assessment scheme.
CBSE New Assessment Scheme for Class X and XII Board Exams 2022
The key points about CBSE new assessment scheme for class 10 and 12 Board exams :
CBSE to hold class 10 and 12 board exams in 2 parts from the current session (2021-22).
The first term exams will have objective-type questions and will be conducted in November-December 2021.
The second term exams will have subjective-type* questions and will take place in March-April 2022.
The 1st term exams will be of 90 minutes and 2nd term exams will be of 120 minutes.
There will be no overlapping of syllabus in term 1 and 2 and each term will have a unique syllabus.
The 2nd term exams will not include anything from the 1st term syllabus and vice-versa.
The 1st term exams will be held in students' own school under the supervision of external examiners and observers.
The 2nd term exams will be held at exam centres fixed by the Board.
The final marks will be given on the basis of performance in both term 1 and term 2 exams.
The term 1 and term 2 exams will carry equal weightage in the final results.
*Due to pandemic, if the situation remains not conducive for normal descriptive exams, a 90 minute MCQ based exam will be conducted at the end of term 2 as well.
If schools remain closed in the November-December due to pandemic, students will take term 1 exams online/ offline from home and its weightage will be reduced while the weightage of term 2 exams will be increased for the declaration of the final results. In a vice-versa scenario, the same rules will apply.
In case of complete closure of schools for both the term 1 and term 2 exams, the Board results would be on the basis of internal assessment/ practical/ project work and theory marks of term 1 and term 2 exams taken by the candidate from home.
CBSE Board New Assessment Scheme Effect on JEE/ NEET Exams
JEE and NEET aspirants need not to worry about the CBSE new assessment scheme for Board exams. It will help the JEE/ NEET aspirants as class 12 students will have less pressure of preparing for Board exams as they now have to study the syllabus in two parts.
JEE/ NEET aspirants who are taking coaching should make sure that their teachers complete the respective syllabus (which covers term 1 Board exam syllabus) before November.
The CBSE term 1 exam will be MCQ type which is a benefit for JEE and NEET aspirants as they have a lot of practice of solving these types of questions.
Prepare for CBSE Board exams Term 1 and Term 2 along with JEE/ NEET from the best online faculty through Mystudycart Online Coaching Classes.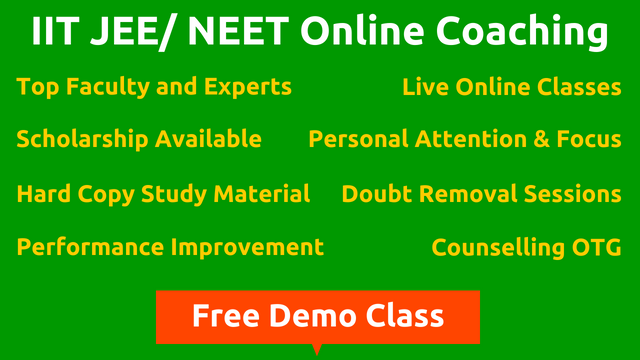 We're listening to students.
Have something to say or any question in mind? Share it with us on Facebook or Twitter
Will the New Changes in CBSE Board Assessment Scheme Affect JEE, NEET Exams?
was last modified:
April 25th, 2022
by