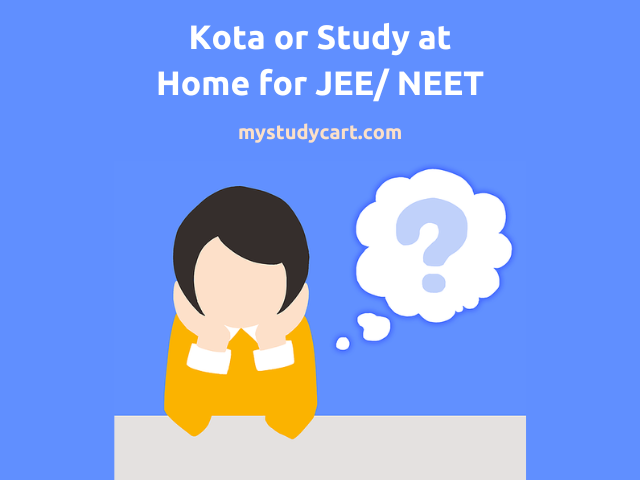 A question that comes often in the minds of many IIT and NEET aspirants before starting their preparation journey is – "Should I go to Kota for JEE or NEET preparation?" Parents also have the concern whether to send the child to Kota or not after seeing so many suicides from Kota every year.
In this post, we will try to answer the above question to make the decision of going to Kota easier for students and parents. We will see some facts about Kota for JEE/ NEET preparation and how you can study from Kota teachers from your home!
Should you go to Kota for JEE/ NEET preparation?
Going to Kota for JEE or NEET preparation is very hectic for students. Life in Kota is difficult, not just the study pressure, but also adjusting to the place, food, peers, etc. Kota is not the only option for JEE/ NEET preparation. It's better to study at home.
Related Post : Problems Faced by Students in Kota
How many students from Kota crack JEE/ NEET?
According to Mohit Sinha (an IIT Roorkee undergraduate) who studied in Kota, "Not all IITians who come here are from Kota and not all who study in Kota come to IIT." This is a very significant point. The number of students in Kota who clear JEE/ NEET are not even 1% of the total students in Kota who prepare for these exams in a year.
According to Harsh Maheshwari, who scored AIR 834 in JEE 2015, "The point is that if you perform well in Kota, then there is no problem, everyone is going to take care of you. But if this doesn't happen then you need a lot of courage, confidence and determination to fight."
Going to Kota doesn't mean you study from best teachers
You may have heard that, in Kota, there are some of the top faculties for JEE/ NEET preparation. Are you going to get those teachers? Will they teach you, your batch? As per Suchita, who studied in Kota, "Just because Kota has the best teachers doesn't mean you will get those best teachers! My coaching institute has the best teachers only for the top 2 batches. The rest have normal teachers."
All the benefits in Kota are for top batches – Best faculty, AC classes, separate vehicles and accommodation, more focus on them.
Get Kota Coaching Online
Going to Kota is not necessary to get the best coaching for JEE and NEET. With the rise of online coaching platforms, you can study from Kota teachers at the comfort of your home. It's less distracting and more relaxing than a city like Kota.
Lakhs of students in COVID-19 pandemic have prepared for JEE/ NEET through online coaching classes and they did pretty well in the exams.
Benefits of studying at home for JEE/ NEET
Your parents/ family will always be there to understand, support and motivate you mentally and physically.
You will get healthy food.
No worries about sleep issues. Home is the best place to get peaceful sleep.
You will never feel alone and isolated, which happens a lot in a place like Kota.
Kota for JEE/ NEET – FAQs
Is it worth going to Kota?
Seeing so many students crack JEE and NEET every year from all over India (not just Kota), problems faced by students in Kota and extreme pressure, it's not worth going to Kota or staying away from parents.
Should I go to Kota in class 11, after 10th?
Staying alone and managing things at a hostel in a stressed environment for two years after 10th class is not a good choice, especially when you can get the same quality Kota coaching online at home!
Should I go to Kota after 12th for NEET?
Many students take a drop and prepare for NEET after 12th. Majority of them stay at home instead of going to Kota to avoid pressure and high expenses.
Study for JEE/ NEET from the top faculty and experts at your home in Mystudycart Online Courses.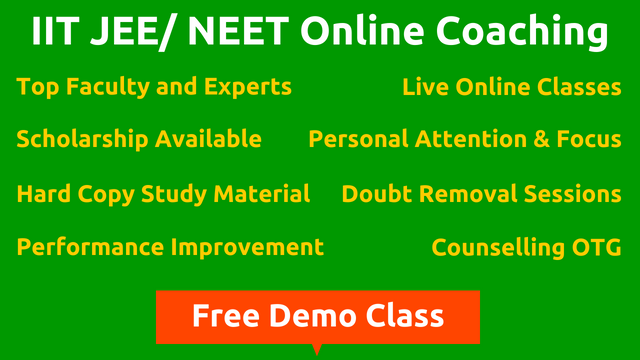 Should I go to Kota for JEE/ NEET Preparation or Study at Home?
was last modified:
May 27th, 2023
by