A question that comes often in the minds of many IIT and medical aspirants before starting their JEE/ NEET preparation journey is :
Should I go to Kota for IIT-JEE/ NEET Preparation?
Going to Kota for IIT-JEE or NEET preparation is very hectic for students. Not just in study and preparation, but also adjusting to the place, food, peers, etc. There have been many unfortunate incidents and stories that are coming out of Kota every year. It's better to study at your home for JEE/ NEET preparation.
Related Post : Problems in Kota and Possible Solutions
According to Mohit Sinha (an IIT Roorkee undergraduate) who studied in Kota, "Not all IITians who come here are from KOTA and not all who study in Kota come to IIT."
The above point is very significant. The number of students in Kota who clear JEE/ NEET are not even 1% of the total students in Kota who prepare for these exams in a year. The top Rankers are rarely from the Kota branches.
According to Harsh Maheshwari, who scored AIR 834 in JEE 2015, "The point is that if you perform well in Kota, then there is no problem, everyone is going to take care of you. But if this doesn't happen then you need a lot of courage, confidence and determination to fight."
Does Kota mean you are Learning from the Best JEE/ NEET Teachers?
You may have heard that, in Kota, there are some of the top faculties for JEE/ NEET preparation. Are you going to get those teachers? Will they teach you, your batch?
As per Suchita, who studied in Kota, "Just because Kota has the best teachers doesn't mean you will get those best teachers! My coaching institute has the best teachers only for the top 2 batches. The rest have normal teachers."
All the benefits in Kota are for top batches – Best faculty, AC classes, separate vehicles and accommodation, more focus on them.
Other than Kota, What are the Good Quality Coaching Options for JEE/ NEET?
There are lots of students from other cities, tier 2 and tier 3, who are clearing JEE and Medical entrance exams every year. The students are joining good coaching branches. Some of the IITians, experienced and qualified teachers, are teaching students in online mode for IIT-JEE and NEET.
Kota is not a monopoly when it comes to quality coaching for JEE and NEET. With the rise of online platforms, you can receive the same quality at the comfort of your home. It's less distracting and more relaxing than a city like Kota.
Related Page : Best Home Tutors for JEE/ NEET Preparation
Should you go to Kota in COVID-19 pandemic for JEE/ NEET preparation?
Absolutely not. In COVID-19 pandemic, you should avoid going to Kota or any other place for JEE/ NEET preparation. Even if coaching institutes in Kota are allowed to open with strict guidelines, you should not go there. The risk is too high and learning will be inefficient because of fear and restrictions.
You should stay at home and study through online coaching. Lakhs of students have prepared for JEE/ NEET via online classes and they did pretty well in the exams.
Benefits of Studying at Home for JEE/ NEET
Most comfortable environment for studies.
Your parents/ family will always be there to understand, support and motivate you mentally and physically.
You will get the best healthy food.
No worries about sleep issues, home is the best place to get peaceful sleep.
You will never feel alone and isolated, which happens a lot in a place like Kota.
Mystudycart provides the best JEE/ NEET Online Coaching at your home. Checkout a free online demo class now!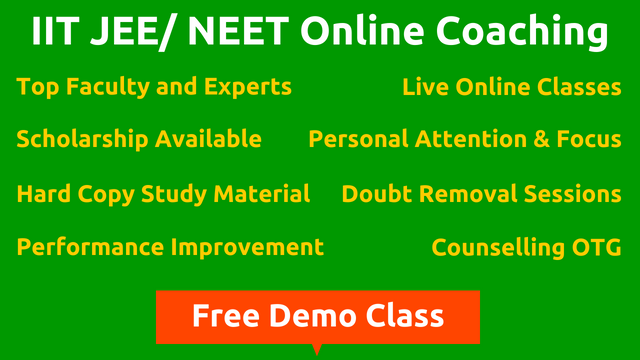 We're listening to students.
Have something to say about this article, or any question in mind? Share it with us on Facebook
Should I go to Kota for IIT-JEE/ NEET Preparation or Study at Home?
was last modified:
April 16th, 2022
by