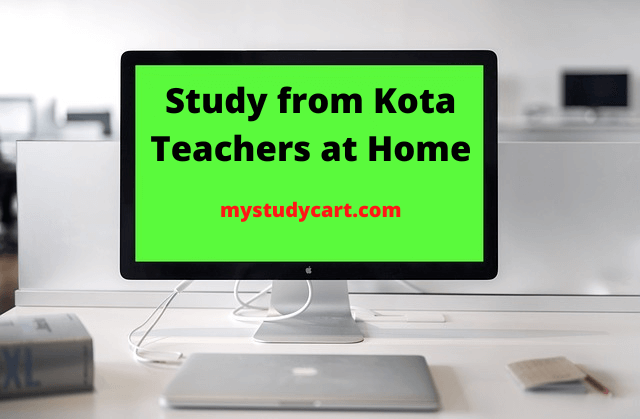 Kota is a city popular for coaching institutes of engineering and medical entrance examinations. Every year lakhs of students come to Kota to study and prepare for IIT JEE and NEET.
In the past few years, reports of students doing suicides in Kota have increased, largely due to the amount of stress and pressure students feel while living in Kota. There is a lack of individual counseling in Kota coaching institutes as they enroll a large number of students.
Because of these reasons, many students ask the below question :
Can I study from Kota teachers online at home for JEE preparation?
Yes, you can study from Kota teachers online at home. Mystudycart academic team has teachers from Kota, Delhi, Jaipur, Hyderabad, Chennai, Mumbai, Kolkata and many other places in India. Students can study from these teachers at home in JEE online coaching classes.
JEE Online Coaching By Kota Teachers
Get JEE online coaching from Kota teachers through Mystudycart platform. The biggest benefit of preparing for JEE from Mystudycart online coaching is the personalized 1-on-1 sessions for every student to resolve any kind of issues whether it's related to studies or mental stress.
Students can ask doubts from JEE experts online. Mystudycart JEE tutors have a lot of experience in taking online classes and have teaching styles similar to offline classes.
Along with JEE online classes, Mystudycart provides hard copy study material, DPPs, question bank, online test series, performance analysis, student assessment and regular monitoring.
Book a free online demo class to know more about the Mystudycart online coaching platform.
Kota IIT Coaching Online
The IIT coaching while staying in Kota is costly and can range from Rs 1.5 lakh to Rs 3 lakh per year which includes living expenses and coaching fees. Why do you want to spend so much money when you can get the same Kota IIT coaching online at your home?
Get IIT JEE online coaching from top faculty and experts in Mystudycart Online Courses.
Related Post : IIT JEE Preparation at Home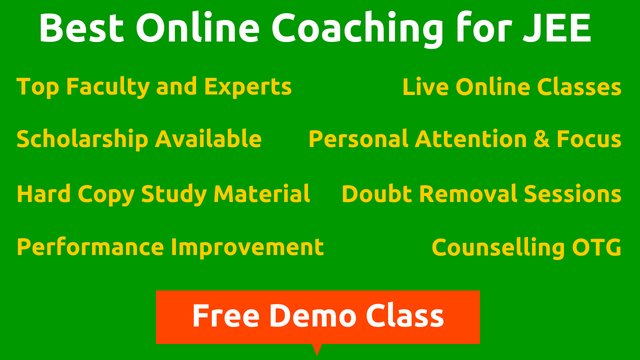 We're listening to students.
Have something to say or any question in mind? Share it with us on Facebook or Twitter
JEE Online Coaching By Kota Teachers | Kota IIT Coaching Online
was last modified:
August 10th, 2023
by