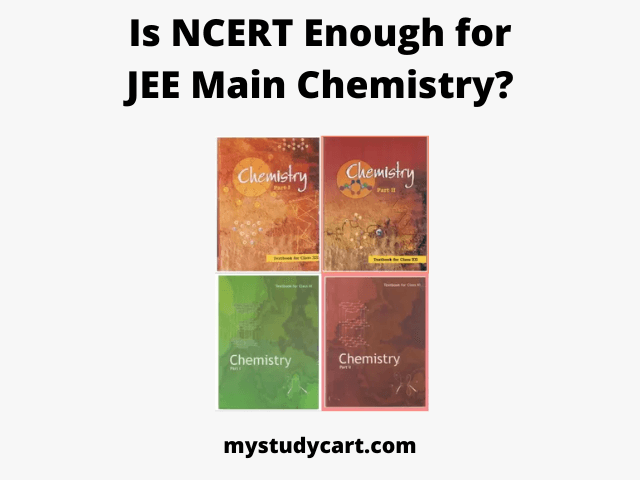 This is a guest post from Sreevas (IIT, Hyderabad).
Is NCERT Enough for JEE Mains Chemistry?
In a single word, Yes, NCERT is more than enough to crack JEE Main with more than 99 percentile in Chemistry even for 100 Percentile (If you are lucky).
Note : NCERT is not for all. If you have good coaching materials for JEE, you are preparing from them properly. Then, no need to refer to NCERT.
NCERT is the book where you can get your basic concepts clear and get a strong hold on them.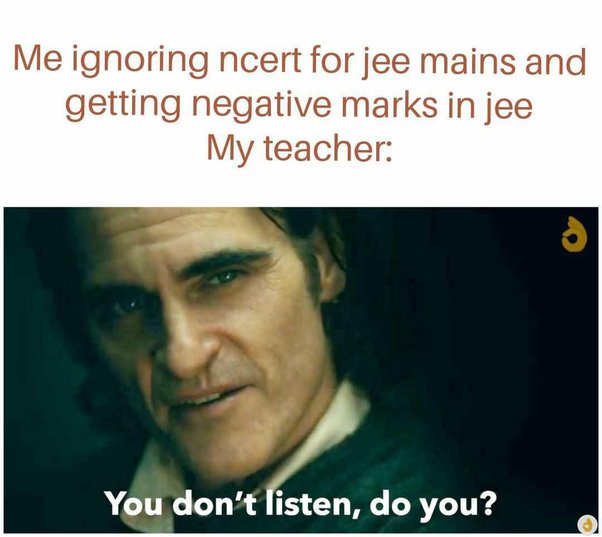 Importance of NCERT for JEE Main Chemistry
There are a few points which make me reply to the above question as "Yes". They are :
1. Direct Questions from NCERT
In Chemistry in the last few years, there are some direct questions which are asked in JEE Mains from nuke and corner of NCERT Book especially Inorganic Chemistry and Organic Chemistry.
It's because of the increase in the number of questions asked in Assertion and Reason types, they are asked from end to end NCERT book.
2. Importance of Some Memorizing Chapters
Some chapters like Environmental Chemistry, Biomolecules, Polymers, Surface chemistry, Metallurgy and Chemistry in everyday life may not require any other book or notes. Your preparation from NCERT is more than enough.
These chapters are mostly facts and examples. You need to memorize them to get marks from these chapters. If you can make some proper notes from these chapters in your preparation, it's very good.
3. Base Concepts
NCERT is gonna help build some concepts and building blocks which gonna help solve all other types of questions. If you become comfortable in dealing with NCERT problems and know each concept from NCERT, then it would be easy for you to refer to any other book for JEE.
Still, no one book is sufficient for JEE Mains Chemistry. There are a few negatives with every book.
Limitations of NCERT for JEE Chemistry
Here are some limitations of NCERT books for JEE :
1. Lack of a good amount of problems.
There are only a few problems of Physical Chemistry in NCERT to refer through. This makes NCERT not enough for JEE Physical Chemistry. But, If you can go with quality coaching materials for JEE, then NCERT is more than good for theory.
2. Lack of some chapters.
NCERT does not have some chapters like Quantitative Analysis in them. You should study them separately.
Hope this helps you.
Related Posts :
Tips to Improve Organic Chemistry for JEE
Tips to Master Inorganic Chemistry for JEE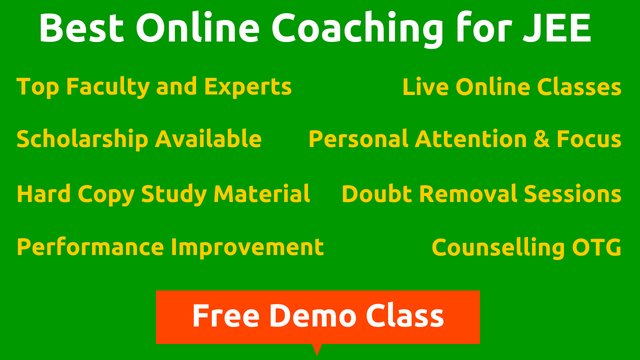 We're listening to students.
Have something to say or any question in mind? Share it with us on Facebook or Twitter
Is NCERT Enough for JEE Mains Chemistry? Importance and Limitations
was last modified:
January 16th, 2023
by