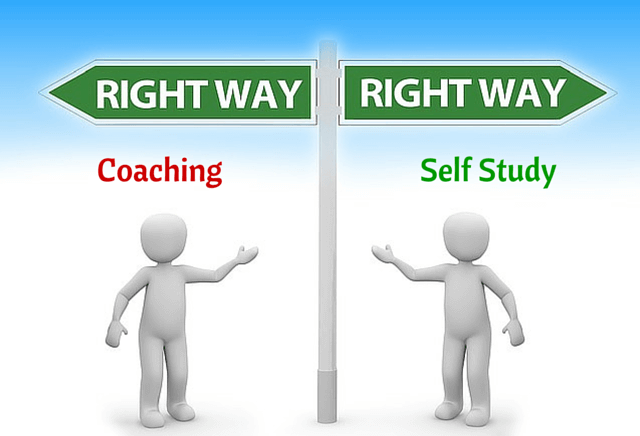 Every now and then, students ask questions or queries like these,
How much should I study after coaching?
How to clear my doubts in Physics?
When should I complete my syllabus and start solving practice papers?
I am getting distracted by internet and my phone. What should I do?
Mind you, these are the students from some reputable coaching institutes. Why are they so confused and are not aware about the right preparation strategy and methods for exams like JEE Main, JEE Advanced, NEET or AIIMS?
Is depending fully on a coaching institute the right way to go? Why students seeking extra support from outside when they have enrolled for courses in big coaching institutes?
What's more important than coaching to clear an exam like IIT JEE or NEET?
It's self study. The determination and the passion to clear one of the toughest entrance exam.
Role of Self Study in IIT-JEE / NEET Preparation
Honestly, even more important than coaching. You may have India's best teachers of IIT JEE and NEET to teach you, but if you don't study and practice at home by your own, it will be very difficult to achieve the desired result.
When you burn the midnight oil, It's the sign of positive effort you are putting in to achieve your goal. (Just a popular phrase, early morning hours are more productive for some students!)
Importance of Coaching/Teachers for IIT-JEE and NEET
The students who are getting into IITs and top medical colleges, are the ones who are well prepared and consistently work hard.
Teachers in coaching helps a lot in JEE/NEET Preparation. With systematic and well defined process to prepare for entrance examinations, here are some reasons why coaching / good teachers are irreplaceable (gold).
Doubts
Doubts leads to frustration, procrastination, disappointments and many more roadblocks in your preparation. You have to clear your doubts asap. There are no better people than your teachers to clear your doubts.
Strategy
It's not about how many number of books you read or questions you solved. It's about timing, precision, accuracy, shortcuts. In coaching, everything is a part of a well defined strategy.
How many chapters you need to complete in a specified time, when to practice more tests, what should be the right approach to solve a problem, how to solve conceptual questions, common errors to avoid. These are some of the areas where your teachers and mentors will help you immensely.
Discipline
We have seen this many times, during self study without any monitoring and support, students miss out on the opportunity. They get easily affected by distractions when nobody is watching or keeping an eye on their performance.
You can't clear JEE or NEET without following a disciplined process. Period.
Feedback, Counselling and Experience
Who performs the role of giving you feedback on your tests? Who will correct your mistakes? Who will motivate you when you feel low some day? The teachers in coaching have many years of experience of preparing students for these examinations. Not just in terms of academics but also in handling mental pressure of students.
Aman Bansal, JEE Topper 2016, on his coaching and teachers,
"My mentors and guides at my coaching institute helped me immensely right from clarifying the concepts to providing the right study materials, test papers, analyzing my mistakes and suggesting ways of rectifying those errors and improving my performance."
Coaching + Self Study = Right Option for JEE/NEET
Combination of self study and coaching will give you the best result in IIT-JEE and NEET.
The late Mohammad Ali said,
"I am the greatest. I said that even before I knew I was. I figured that if I said it enough, I would convince the world that I was really the greatest."
That's the power of self-confidence and belief.
Related Posts :
5 Signs You Need A Coaching to Clear IIT-JEE/NEET
How to Become the Best Among Other IIT JEE / NEET Aspirants?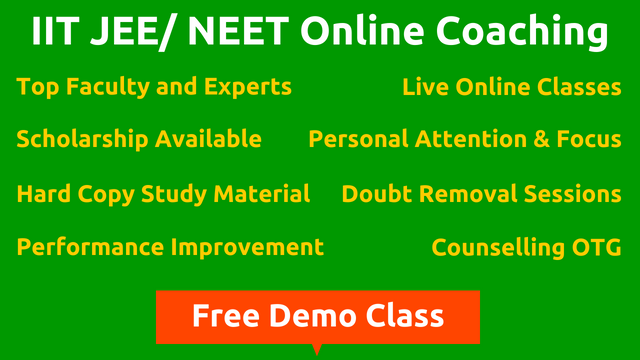 We're listening to students.
Have something to say about this article, or any question in mind? Share it with us on Facebook or Google+
Coaching Institute or Self Study for IIT JEE and NEET Preparation?
was last modified:
February 23rd, 2018
by