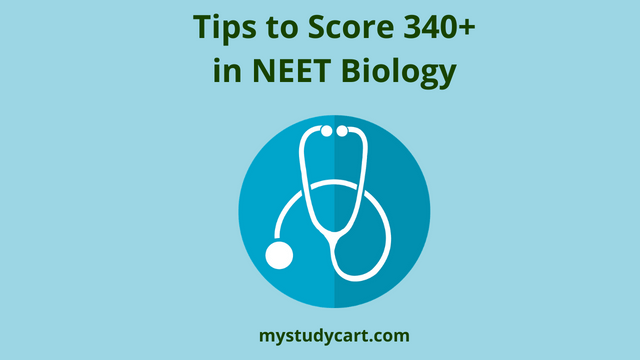 I scored 347/360 in biology in NEET 2021. (I am Stuti Arora, pursuing MBBS from Dr. Rajendra Prasad Government Medical College, Kangra, Himachal Pradesh.) In this post, I will tell you how to study for NEET to score 340+ in Biology.
How to Score 340+ in NEET Biology?
Study tips to score 340+ in NEET Biology :
Keep NCERT your core book. Revise it as many times as you can.
Study extra also but make sure it is relevant and you do not deviate from the actual NEET syllabus.
Remember diagrams very very carefully. There are questions from diagrams almost every year (except 2021).
It depends entirely on you whether you want to make notes or not. I made notes of only those chapters which I found difficult to understand and retain, for example, animal kingdom, plant kingdom.
Learn examples, especially of chapters- plant kingdom, animal kingdom, morphology of flowering plants etc. Take a page and write all the examples of a particular chapter on it so that you do not have to open your book in order to revise the examples.
Study everything that is given in NCERT for scoring 340+ in NEET Biology, be it the description below the diagram, various tables and structures given (biomolecules). Everything means everything.
Go into a little bit detail in chapters like biotechnology, microbes in human welfare, like studying a few extra examples of these chapters.
For the 1st and 2nd unit of class 11th (kingdoms, morphology, anatomy etc. one), don't go into so much extra detail. Make sure you are able to differentiate between the various plants & animals. You should know which species belongs to which kingdom and the characteristics of that kingdom.
Know the difference between cristae and cisternae, NADP and NADPH (these are the only ones I can remember right now).
Study the diseases given at the end of chapters of human physiology very very carefully especially that heart attack, cardiac arrest and heart failure. It may come in the form of match ups.
Practice all the cycles given in mineral nutrition, photosynthesis and respiration in plants chapters. You should know what products are formed at what steps, how much ATP is formed from a particular process, etc.
Read principles of inheritance, molecular basis of inheritance, evolution, very very carefully. You never know what is gonna be asked in the exam. Make sure you know transcription, translation, just know everything in those chapters. There's nothing that can be missed in these chapters. Learn the brain capacities of various species of human evolution.
Solve MCQs of each chapter. It will help you to know what type of questions are asked in the exam and will also help in increasing your speed and accuracy.
Practice previous year questions of NEET. I would say initially you should do the last 10–12 years. And if you have time, you can go for 20–25 years.
What I did for extra material was that I wrote it in the NCERT so that when I had to revise a particular chapter, I only had to open NCERT. I did not make separate notes for it. If the extra material was a bit too much, I wrote it on a page and pasted it on the first page of the chapter.
Revision is most important. Whatever you studied in a week, revise it all on Sunday (or whenever you feel fine to do).
I hope the above tips will be of some help to you and you score 340+ in NEET Biology!
All the best.
Stuti Arora
600/720 in NEET 2021
This post was originally written on Quora and republished here with Author's permission.
Related Posts :
Best Books to Follow in Biology to Score a Perfect 360 in the NEET
Best Ways to Become Stronger in Biology for NEET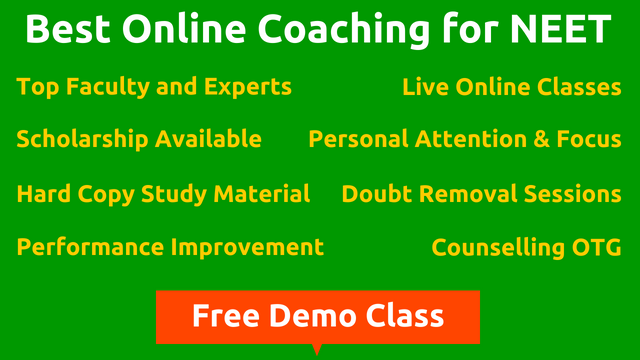 We're listening to students.
Have something to say or any question in mind? Share it with us on Facebook or Twitter
How to Score 340+ in NEET Biology? Study Tips
was last modified:
September 24th, 2022
by