Is it possible to crack NEET in 6 months from zero level? Has anyone cracked NEET in 6 months? 
Yes, it's possible to crack NEET in 6 months and many students have achieved this feat in the past. In this post, I am sharing my preparation strategy and study plan for NEET in the last 6 months.
How to Crack NEET in 6 Months?
Preparation tips and study plan to crack the NEET exam in 6 months :
Prepare a study timetable for the whole day. It can be according to what you have as your strengths and weaknesses. Physics was my weakest link and I was great in Biology. My study plan for NEET was somewhat like this:
Stick to your study schedule. It will help you achieve your goals. Many people make timetables, but they won't stick to it.
Modify the timetable the way you want, according to your wishes. Early to bed, early to rise, makes a man healthy, wealthy and wise. It is the golden rule. But I had never been an early person, so 7:30 am was early for me.
Get at least 7 hours of sleep for a better functioning of the brain.
Stay away from all distractions. I had locked myself up in my room. I wasn't traceable. Not on social media, no mobile phone. They were distractions. You need not do that if you can handle distractions.
Write goals and scores you want to achieve. I had all sorts of things written on a paper. I stuck it to the wall before my desk. Some were motivational quotations, others were my own goals I had to achieve. I don't have pictures of them with me, because as soon the results were declared, I ripped them off! They looked somewhat like this:
The higher the goal you set, the more you get motivated. Even if you don't achieve what you had set, you will surely get decent marks in NEET.
Adya Anwesha
MBBS Student
Learn the subject-wise strategy to crack NEET in 6 months through NEET online course.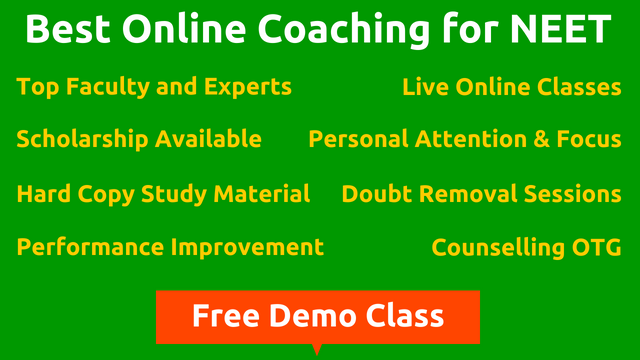 We're listening to students.
Have something to say about this article, or any question in mind? Share it with us on Facebook or Twitter
How to Crack NEET in 6 Months? 6 Month Study Plan for NEET
was last modified:
September 13th, 2022
by