A question asked by many JEE aspirants – How to manage preparation of school board exams and IIT JEE?
Let's look at the process for each class/ grade student.
When Student is in Class 8, 9 or 10
In class 8, 9 and 10, you don't need to focus too much other than your school syllabus. The key thing is – make sure you study to understand the concepts, not just for getting marks. It's a practice that every JEE aspirant should adopt from a very young age.
You can prepare for different Olympiads and exams like NTSE to develop competitive skills that will help you in JEE preparation.
For class 8, 9 and 10,  a foundation course for IIT JEE can be handy for students, where the objective is to create a strong foundation for IIT JEE along with the school exams preparation.
Serious JEE Preparation from Class 11
From class 11 onward, it's more like a dedicated JEE preparation as per the syllabus. On one hand you will be studying as per your school curriculum, and at the same time you have to put ten times more effort for JEE preparation.
There has been a tendency of students to take class 11 lightly. You should never make this mistake. Save these words, "Class 11 is very important in JEE preparation". Focus on every chapter and understand the concepts because in class 12 you will find use of most of the topics of class 11.
Related Post : IIT JEE Preparation from Class 11
Combined Preparation of School Board and IIT JEE From Class 12
If you are not taking any coaching for IIT JEE
First advice is to utilize your school hours in the best possible way. Understand everything that is taught in the class. In-case you missed out on anything, try to clear that after reaching home. Solve problems that are left by your teacher in the class. Go through the examples in NCERT (school) textbook. They are very valuable for the preparation of school board exams and JEE.
It will be best if you finish these things as early as possible. Take a break and after that you have to study exclusively for JEE. You can refer to recommended books for JEE to understand theory and practice problems.
If you have joined a coaching for IIT JEE (online or offline),
Don't miss out on any class and give your full attention in the class.
Make notes which are easy to read for you.
Solve regular questions on the topics taught in the class.
Solve questions that are within the syllabus. Don't go deep into the topic as if you are doing research. The objective is to clear the IIT JEE examination, you can do the research part later when you get admitted to IIT!
If you are not understanding anything, take help from your teacher, friends or anyone, but make sure you understand the concepts properly before starting to solve the problems. Once everything is clear, try to solve as many questions as possible.
Take a short break after 45–60 minutes of continuous study. Close your eyes for a few minutes, have water, etc. Make sure you have 7–8 hours of peaceful sleep. Before sleep, do a quick revision of the things you have learned throughout the day.
In the later stage of your preparation you can go for solving online mock tests (AITS) for JEE.
If you put your best effort, stay focused and avoid distractions, you can do well in both IIT JEE and School Board exams.
Related Post : Tips to Prepare for JEE Main and Boards at the Same Time
Prepare for IIT JEE and School Board exams from the best teachers and IIT experts at your home through JEE online courses.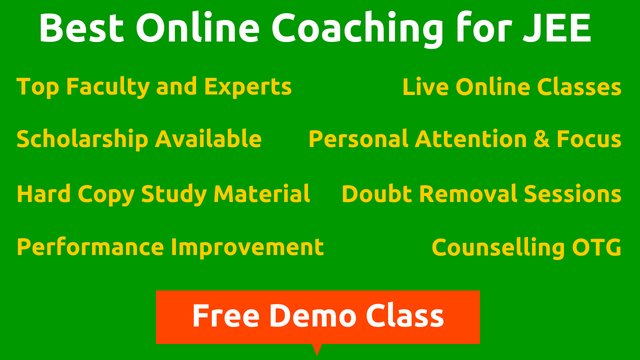 We're listening to students.
Have something to say about this article, or any question in mind? Share it with us on Facebook.
( Image Source: ryantron via Flickr )
How to Handle School and IIT JEE Preparation at the Same Time?
was last modified:
September 4th, 2020
by