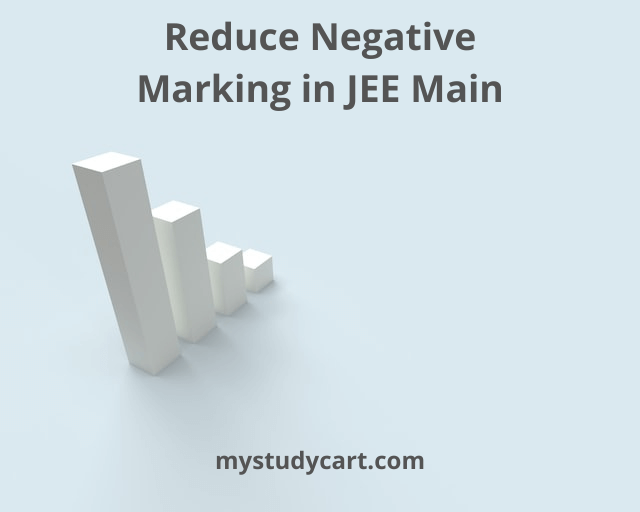 Reducing negative marking is a very important factor to crack JEE Main exam. JEE aspirants should try to maximize the number of questions attempted while minimizing the incorrect answers (to almost 0) at the same time.
How to Reduce Negative Marking in JEE Main?
Tips to reduce negative marking in JEE Main :
Avoid the guesswork. Leave the question if you are not sure of the answer.
Whenever in a dilemma, mark the question for review and move on. If you have spare time at the end, only then give these questions a retry.
Start solving the question only after reading the question and options properly. Examiners always create some questions which confuse aspirants.
Read the options carefully in questions with multiple correct answers.
Be relaxed during the exam.
Don't panic seeing the hard questions at first, there will also be easy and moderate questions in the paper.
Start with easy questions, then medium and at last attempt the difficult ones.
Use the rough sheets neatly as you have to match your answer with the options when selecting the right answer.
Don't believe in luck, it doesn't matter when you are attempting the exam.
Practice a lot of mock tests. Analyze your mistakes so that you don't repeat them in the next test.
Make a notebook containing your silly mistakes and revise it before every test.
Do people score negative marks in JEE?
Yes, students who don't prepare well for the exam and randomly guess answers in the paper are most likely to score negative marks in JEE. In JEE Main, there is negative marking for every wrong answer i.e. one mark is deducted every time a candidate chose the wrong answer in the exam.
How can we avoid negative marking in JEE Main?
To avoid negative marking in JEE Main, read the question carefully, don't make any silly calculation mistakes, leave the question that you are not sure of and don't panic during the exam. Practice JEE Main online mock tests, as many as possible.
Reduce negative marking in JEE Main by solving mock tests under the guidance of best faculty and experts in Mystudycart JEE online course.
Related Posts :
Tips to Increase Problem Solving Speed for JEE
Tips to Improve Speed and Accuracy for JEE Main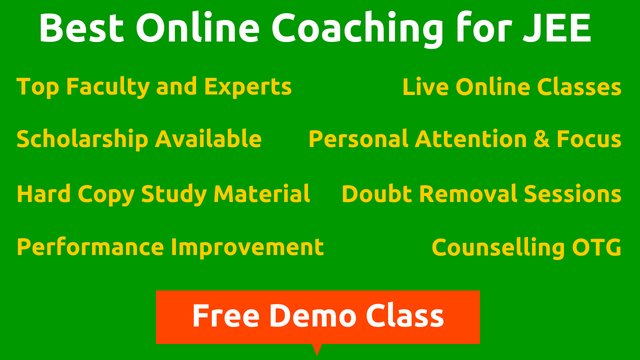 We're listening to students.
Have something to say or any question in mind? Share it with us on Facebook or Twitter
How to Reduce Negative Marking in JEE Main?
was last modified:
October 17th, 2022
by