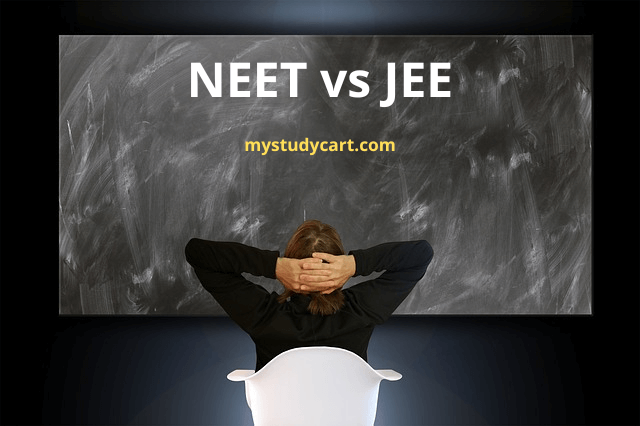 JEE Main and Advanced are conducted by NTA and IIT respectively for getting admission in IITs, NITs, IIITs and other Govt funded institutes. NEET is the common medical entrance test for MBBS and BDS courses in India.
Difference Between JEE and NEET
The main difference between JEE and NEET is that JEE is for getting admission in engineering while NEET is for getting admission in a medical college to become a doctor.
In this post, we will see the comparison between NEET and JEE in terms of difficulty level, a better career option, salary and earning, competition, number of seats and success rate.
NEET vs JEE – Which is tough?
As per the students who cleared JEE and NEET both, JEE is a bit tougher than NEET because of the difficulty level of the question paper. However, the large competition in NEET makes it difficult to secure admission in a top medical college.
IIT or NEET – Which is better?
It's not fair to compare the IIT JEE and NEET on which is better than the other. If you are looking to make a career in the engineering domain (whether it's IIT, Computer Science, Civil or Mechanical) then you have to prepare for JEE. If you want to become a doctor, then you must prepare for NEET.
IIT and NEET both are different. An IITian can't treat someone who is not well or lying at the death bed and in the same way a doctor can't code or design buildings.
As a parent or student, if you are not sure which is a good career option engineering or medicine, then take both Math and Biology in class 11 and prepare for JEE, NEET simultaneously. Physics and Chemistry are common subjects in JEE and NEET.
IIT JEE vs NEET – Salary
Who earns more – an IITian or Doctor?
An IITian and a doctor both can earn well in their own field. IITians get huge packages in placements and doctors can earn handsome money after specialization (additional option of private practice).
IITians start earning earlier than doctors in most cases because of the duration of the courses. There are ample opportunities for you to make enough money in both career paths.
Which is more difficult to crack – JEE or NEET?
JEE Advanced is very hard to crack compared to NEET. The questions level of JEE is more difficult than NEET. NEET requires you to do a lot of memorization and solve more questions in the paper.
Which has more competition – NEET or JEE?
NEET has more competition than JEE because of the number of candidates giving the exams. NEET aspirants are higher than JEE largely due to more number of NEET droppers than the JEE ones. Plus the number of medical seats in government colleges is less than the number of engineering seats.
Which has more seats – JEE or NEET?
The number of JEE seats in IITs, NITs, IIITs, Govt funded institutes + Engineering seats through States CETs are higher than the total number of MBBS and BDS seats through NEET.
A total of 24 lakh engineering seats were available across India in 2022. Meanwhile, only 1 lakh 18 thousand MBBS and BDS seats were available in 2022.
Success Rate of NEET vs JEE
The success rate of NEET is around 6.5-7% for total candidates qualified against the number of seats. In NEET 2022, out of the 17,64,571 students who appeared for NEET, 9,93,069 cleared the exam. There are a total of 91,927 MBBS seats in 612 colleges and 26,773 BDS seats in 313 colleges.
Check out the success rate of clearing JEE.
Prepare for JEE/ NEET from IIT qualified experienced teachers at the comfort of your home in Mystudycart Online Courses.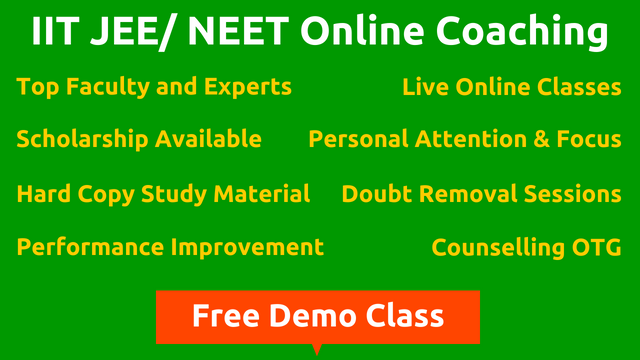 We're listening to students.
Have something to say about this article, or any question in mind? Share it with us on Facebook or Twitter
NEET vs JEE – Which is Tough, Better? Earning, Competition, Number of Seats
was last modified:
December 3rd, 2022
by