While the majority of students decide easily whether to prepare for IIT or NEET and they choose the subjects accordingly in grade 11, there are some cases where students are confused whether to take Math and prepare for IIT JEE or take Biology and prepare for NEET. This confusion leads them to ask the below question.
Can a student prepare for IIT and NEET both at the same time?
Yes, a student can prepare for IIT and NEET at the same time. If you are good in Math and Biology and not able to decide whether to target JEE or NEET, you can take PCMB and do simultaneous preparation for both the exams. There are students in the past who have cleared JEE and NEET in the same year.
Students who Cracked JEE and NEET Both
Students who cracked JEE and NEET both : Bhavik Bansal was AIIMS topper, got AIR 2 in NEET and AIR 470 in Jee Advanced. Stuti Khandwala from Surat cracked NEET with AIR 7, AIIMS with AIR 10 and IIT-JEE Main with 99.91 percentIle. Akshat Kaushik achieved Rank 3 in both NEET and AIIMS-UG and AIR 433 in JEE Advanced.
Tips to prepare for IIT JEE and NEET at the same time
Prepare a study schedule giving enough time to all the subjects.
Combine topics of Physics and Chemistry from JEE and NEET syllabus.
Follow NCERT textbook to master Biology.
Work hard to clear both the exams.
Get familiar with the exam pattern of JEE and NEET.
Solve mock tests to assess your progress.
Make notes for easy revision.
Focus on your strengths and improve weak areas.
The syllabus of Physics and Chemistry is almost the same for JEE and NEET. But the toughness of the questions may vary. The physics of JEE is much higher level and needs more thinking than that of NEET.
Study Physics & Chemistry combined for JEE and NEET. Study Math and Biology separately. For Biology, you need to be consistent in revision & memorization.
Cracking any one exam is difficult, so cracking both of them will require a tremendous effort from your side. A very strong discipline is required to crack both JEE and NEET. It's a matter of one extra subject you need to prepare.
For JEE you have to have mental ability to judge the questions, accuracy and great understanding of the concepts. Math and Physics are mostly logic based. Chemistry and Biology are more memory based.
If you want to do MBBS, then taking PCMB has one advantage that you will be clear with all basic Mathematics you need for Physics and Chemistry.
Not able to decide whether to prepare for JEE or NEET?
If you are not able to decide your priority, don't think about JEE and NEET exams separately at the start. Just focus on studying all four subjects – Physics, Chemistry, Biology and Mathematics. With time you will be able to know what you want to pursue. Then make that exam your priority and give the other exam for practice.
Mystudycart is currently the best online platform for JEE and NEET preparation where a student can attend live online classes at home from the experienced online tutors.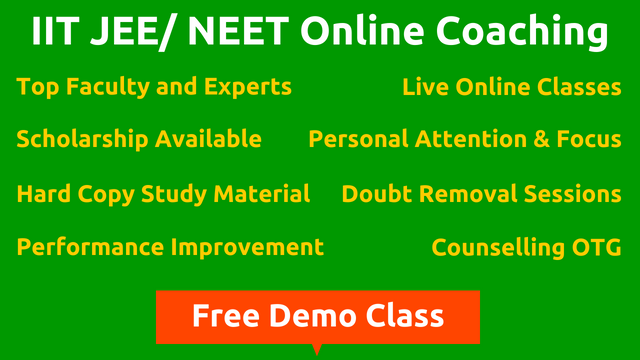 We're listening to students.
Have something to say about this article, or any question in mind? Share it with us on Facebook or Twitter
How to Prepare for IIT JEE and NEET Both at the Same Time?
was last modified:
December 7th, 2020
by