When a difficult topic or chapter comes during JEE preparation, many students try to learn it but then give up too quickly. Some of them lose confidence and leave the topic for later, thus procrastinate. This results in backlogs and affects the performance in tests.
If there's a topic in IIT JEE that many students have learned in the past, anyone of average intelligence is capable of learning it if they follow certain procedures. It may take you longer but you can learn it.
How to Study Difficult Topics and Chapters for IIT JEE?
Here are the tips to study difficult topics and chapters for IIT JEE.
Try to visualize the topic and the purpose of learning. Scan important points and examples. Write them in your own words for better understanding and learning.
After you've read a topic or major section of the topic, close your book and recall the main ideas and points. Give yourself time to understand the basics of the concepts. Don't try to re-read multiple times without understanding.
When dealing with a difficult chapter, don't think that you need to cram or require long study hours to complete it at one go. Study daily for some time instead of a marathon study session on a single day.
Always test through revision or self-quizzing to reflect your learning at the end of the day. Continuously revise tough topics (10-15 mins will be fine) even when you are studying another topic.
Learn the basics first and then advance. According to Marcus Geduld (a teacher for 20+ years), "Anyone can learn Calculus IF they've first learned the stuff leaning up to it. Some people make the mistake of jumping straight to Calculus without first learning basic arithmetic. And by "learning," I don't mean just "getting it," I mean feeling really confident about it. If you sort of get fractions, but have to constantly look up how to add them, you won't be able to learn Calculus."
If you're less interested in the subject you are studying, then first complete easier chapters and solve problems from them to gain the confidence for learning the difficult chapters.
Have patience. Difficult topics and chapters take more concentration and effort than easier topics.
When you are making your study schedule, give more time to difficult topics. How much time do you need to give to difficult topics? For that, you should consult a teacher.
Finally, no matter how difficult or easy the chapter is, you have to study all of them to clear the JEE exam. The questions in paper can come from any topic in the JEE syllabus.
Learn tricks to study difficult chapters for JEE under the guidance of best faculty and experts in Mystudycart JEE Online Courses.
Related Posts :
What to do when you are not able to understand a topic or concept in JEE?
Tips to solve difficult questions in IIT-JEE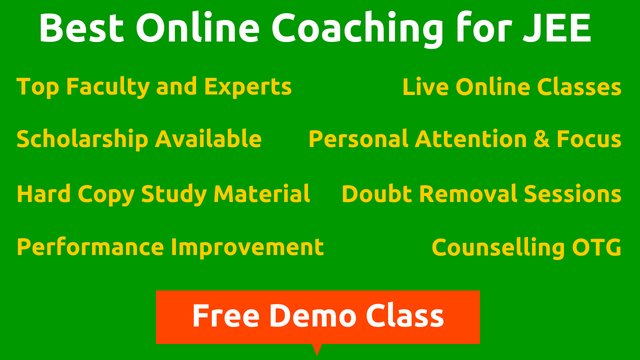 We're listening to students.
Have something to say about this article, or any question in mind? Share it with us on Facebook or Twitter
How to Study Difficult Topics and Chapters for IIT JEE?
was last modified:
June 1st, 2023
by