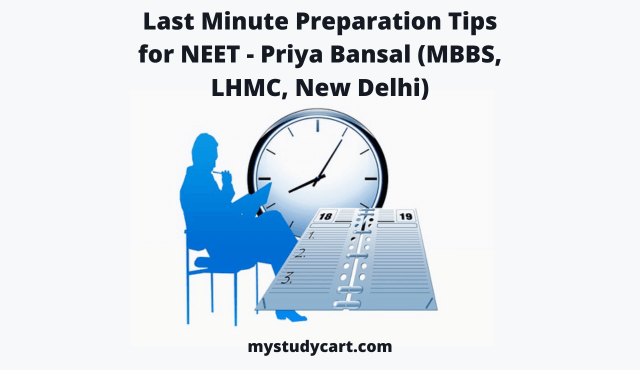 Hello NEET aspirants! There is hardly any time left for the NEET exam now, so some last minute pointers for all of you.
Last Minute Preparation Tips for NEET Exam
Here are some last minute preparation tips for the NEET exam.
Build an exam temperament. Your 2–3 years of preparation is different and your time duration of actual NEET exam is different. Your good preparation will get you a good rank only if you develop a good exam temperament. Practice a lot of papers for that.
Work on rejection rather than selection. Reject questions which you will not be able to solve, reject options when you aren't very sure of the answer. Reject unimportant topics and way too lengthy questions.
Know the right method of solving questions. There are different methods of solving every question. You can follow any but the most beneficial will be the shortest one. A minute saved can get you 3–4 more questions correct.
Be confident of your answer. If you solved it, then don't go for rechecking it again and again. Trust your sense of judgement.
Do not leave a question before reading it. Sometimes the longest questions which we skip due to panic are the simplest ones.
Make final short notes to revise a day before the exam. They should be concise enough to allow you to go through the entire syllabus in a mere few hours.
Learn those examples everyone puts for the end. Diagrams practice is a must now. Learn the labellings of the diagrams too.
Go for a holistic approach rather than just chapters. Give tests for full NEET syllabus and analyse the weightage of the chapters that you still haven't done.
Stop using calculators. Start doing manual calculations now. This will pay off in the end. Learn the value of all the constants given. They may or may not be given in the exam.
Lastly, take it easy. It's just an exam, not the end of the world. Just continue working hard, keep your momentum and be confident.
Good luck!
Priya Bansal
NEET 2018 AIR-4005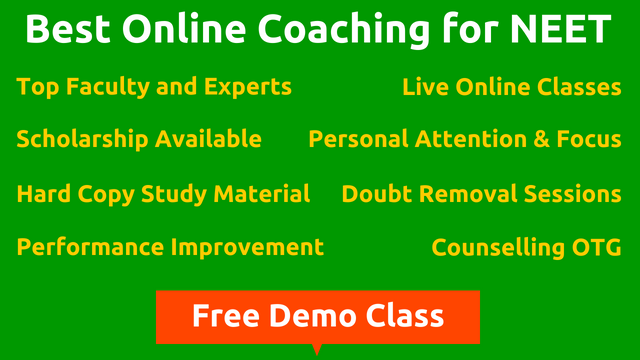 We're listening to students.
Have something to say about this article, or any question in mind? Share it with us on Facebook or Twitter
Last Minute Preparation Tips for NEET Exam – From an MBBS Student
was last modified:
April 28th, 2023
by