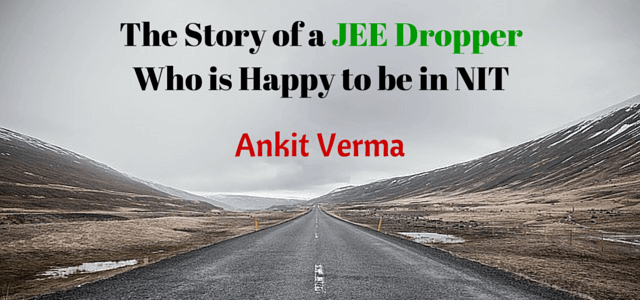 "Is partial drop a good idea for JEE?" This is the story of Ankit Verma (a partial dropper for JEE).
Hi, this is Ankit. Well, I was a dropper. Here I am sharing why I took the decision to partially drop a year for JEE, and whether I reached my goal or not.
When I appeared for the first time in JEE Main, my preparation was not good. I just studied for 12th boards as that time the new normalization process was implemented. So my AIR was 59,938 that time and obviously I was not getting any college with my preferred branch.
Why Did I Take a Partial Drop for JEE?
Everyone related to me believed that I could perform better in JEE. I myself knew that this is not the best I can give. So there were two options in front of me :
Either go with it, not drop and for the rest of my life just regret that I would have been in XYZ NIT/IIT if____
Or I can stop for a moment, drop and try to give my best.
After thinking a lot, I chose a second way. I dropped but it was a partial drop for JEE. I got enrolled in BHU Physics Honours course as my AIR was 57 in its entrance exam. Having attendance of around 85% in BHU, I kept on preparing for JEE as well.
JEE Partial Drop is Difficult
There were some days when I was just about to give up. I thought it's impossible to attend 9-5 classes in college and simultaneously prepare for JEE. I agree that some days were very depressing. But one thing I always kept in mind, I will try at least, even if I fail.
Then came November 1, 2014. I appeared for the KVPY SB stream exam with very little hope of even scoring 20% in it. But I tried and after two days when I matched my answers with the official key, woahh! I got a 63.5% score in it (AIR 22). This made me realise that yes I am on the right track. I studied with more enthusiasm now for JEE. I planned my studies now.
Is Partial Drop for JEE worth it?
Finally the D-day came. April 4, 2015. I appeared in JEE Main and even after being stuck in the Physics section for 1.5 hours, I managed to somehow score 210 in it. With that I got AIR 8667 and got my branch: Mechanical (1st choice) in MNNIT Allahabad.
So you see, it (partial drop) was worth it I guess. And the most important thing is that I would no longer have to regret that yes I would have got NIT/IIT if _____.
Yes I didn't get IIT but I am happy 🙂
So however you feel during the JEE preparation, just believe in yourself. Never fear failure. If you fear failure, you don't try. The key is to keep trying.
Related Post : Study Plan for JEE Droppers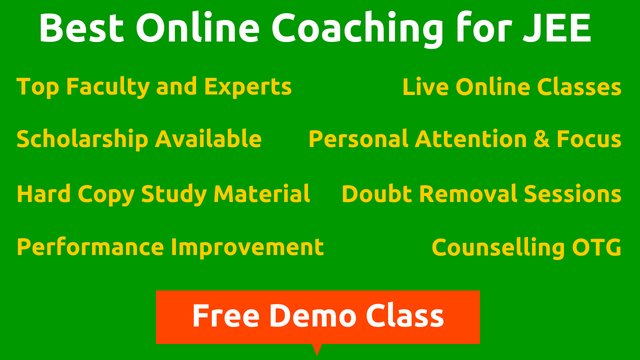 We're listening to students.
Have something to say about this article, or any question in mind? Share it with us on Facebook.
Should I Take a Partial Drop for JEE? Partial Dropper Success Story
was last modified:
July 14th, 2022
by