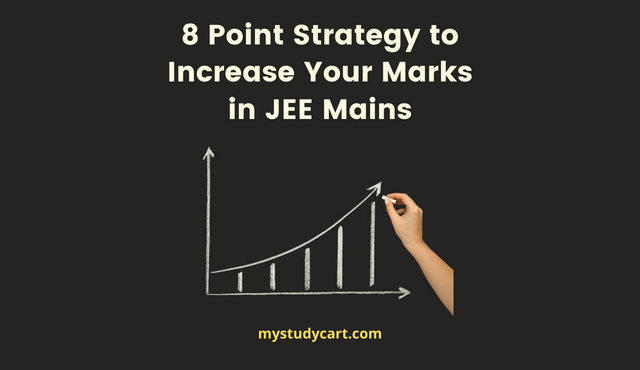 This post is for JEE aspirants who are getting less marks in JEE Mains paper or mock tests. The good thing is you can easily improve your JEE Main marks (percentile) if you follow the below tips and strategy.
8 Point Strategy to Improve Your JEE Mains Score (Percentile)
Tips to improve your marks in the JEE Mains exam :
1. Make sure your JEE Main syllabus is complete
Take out your JEE syllabus and scan all the topics again. Have you completed all the topics in all the chapters? If not, your first task is to learn and understand the topics you didn't study. If you finish the syllabus, then you have to practice more problems and solve mock tests to improve your weak areas.
2. Analyse JEE Main test paper
Analyse your performance in the paper. Did you miss a crucial step that you forgot to remember? Could you solve any questions for a better result? If you correct those mistakes, would you get the solution? Find your mistakes and keep a note of them. Discuss these things with teachers, if possible. They can tell you whether you need to work on your concepts, theory part, or need more practice to solve specific types of problems.
3. What went wrong in the paper – Speed or Accuracy?
One of the benefits of a good JEE online test series is that it will tell you about the time spent on each question and section. In paper, did you take more than required time in solving questions? If yes, then you need more practice. The objective is to solve so many questions that you start to anticipate which method would likely work best. With experience you'll be able to see solutions quickly.
If you got too many negative marks in the paper, then you need to find out the silly mistakes you made in the JEE exam. Did you read the question carefully? Is it about random guesses? In exams like JEE, accuracy is more important than speed as a slight mistake can ruin other questions marks. Save the answer only if you're sure it's the correct one.
4. Identify your weak topics
Find the questions and the topics where you faced problems in the exam. That's where you want to give your maximum focus. It's okay to make mistakes once, but making them again is not right. Remove all your confusion and doubts from these topics.
5. Master concepts and the way of solving problems
If your concepts are not clear, Physics and Math will be tough for you. You will find these sections lengthy. Physics requires logical thinking, a thorough understanding of fundamental concepts and the application of mathematics to solve problems. Understand the concepts instead of memorizing them.
Solving problems help you gain clear knowledge about the concept. Think of different ways of solving problems. After solving a question, refer to the solution to find if there is a better way to solve the question.
6. Continue practicing mock tests and revision
Don't get demotivated by your performance in the JEE Main paper. Keep practicing problems. Keep solving online mock tests. Keep revising topics and notes. You still have one more chance to redeem yourself. Don't waste this opportunity.
7. Solve previous years JEE Main papers (Do it again if you have already done it)
Solve the past JEE Main papers like practice tests. Chemistry is not about just mastering theory in NCERT, you have to practice problems. If you don't practice questions regularly, you would not be able to memorize the formula and the concept used.
8. Improve your exam temperament
Did you feel the pressure and nervousness in the exam? Did you panic while seeing the question paper or anytime during the exam? This is one of the common reasons for not performing well in the exam. You need to learn how to remain calm in tough situations. Take the fear out of your mind and do whatever it takes to stay relaxed during the exam.
If you follow the above points, you will most likely improve your score in the JEE Main exam.
Be positive, stay confident, clear JEE Main and qualify for JEE Advanced!
Learn the best ways to improve your score in JEE Mains from the top faculty and experts : JEE Online Crash Course 
Related Post : Tips to Score 100 Percentile in JEE Mains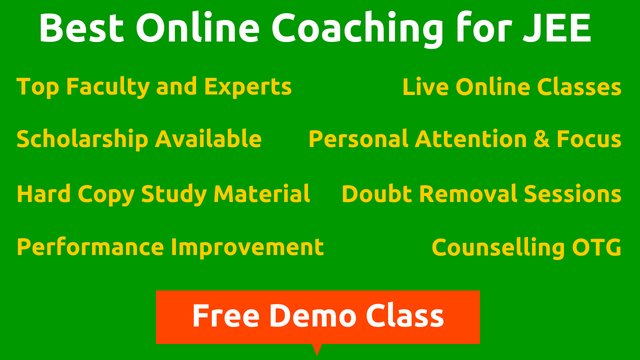 We're listening to students.
Have something to say about this article, or any question in mind? Share it with us on Facebook or Twitter
8 Point Strategy to Improve Your JEE Mains Score (Percentile) in 2024
was last modified:
August 17th, 2023
by