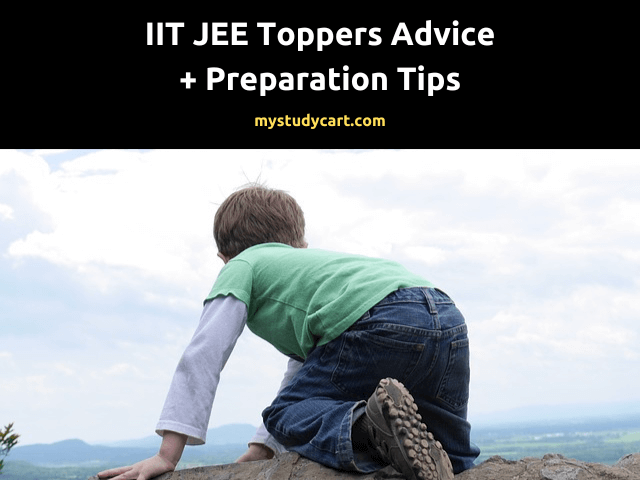 Who doesn't want to be a topper? If you are a JEE aspirant, this post is for you. Here you will get the preparation tips and advice from JEE toppers. You will see how toppers study for JEE, their secrets and strategy, and how you can study to become a topper.
JEE Mains Topper Advice and Preparation Tips
Harshul Suthar scored 100 percentile in JEE Main 2023. His tips and advice for JEE aspirants :
Study every day 3-4 hours before classes and 1-2 hours after the classes. On days, when there are no classes, study for 7-9 hours.
Read NCERT, practice from coaching material and JEE recommended books.
Give mock tests for revision. Analyze the answers and solve the difficult questions.
Solve previous year question papers, observe the pattern and see which questions come every year. Once identified, master those topics. Important Chapters for JEE Mains
When you feel exhausted, talk to your family and friends, listen to music, take a walk or do whatever that keeps you relaxed.
JEE Advanced Topper's Strategy and Study Routine
V Chidvilas Reddy got AIR 1 in JEE Advanced 2023. Given below was his strategy and routine for JEE preparation.
Stayed away from social media and other distractions.
Used to study around 8-10 hours every day, which increased to 11-12 hours two months before the exam.
His success mantra was to stay focused on studies throughout the preparation.
He was self passionate about going to IIT, nobody asked him to study.
Used to love Math and Science from a very early age.
What Toppers Do Differently in IIT JEE Preparation?
IIT JEE toppers preparation is similar to many other JEE aspirants i.e. to follow the best practices for JEE. The only difference, maybe, is more consistency.
How Toppers Study for JEE?
This is how toppers study for JEE :
They follow a disciplined strategy and love the subjects they are studying.
They know their strengths and also work on weaker areas.
They concentrate on concepts understanding and application of logic. When starting a topic, he/she would make sure to study all the related concepts at once and then solve the problems.
They focus on quality over quantity.
They understand the importance and value of coaching/ teachers.
They always stay cool and calm during the JEE preparation and examination.
Secrets of JEE Toppers
DHCP – Discipline, Hard work, Confidence and Passion are the secrets of JEE toppers. There are no shortcuts to success. A topper may get lucky on the exam day, but key things during the JEE preparation are the same and any JEE aspirant can follow them to get a handsome rank in JEE.
IIT JEE Toppers Advice 2023
IIT JEE topper Aman Bansal advice to JEE aspirants:
"Regular studies are very important. Utilize your time properly. While studying, underline and highlight the important parts. Discuss with your peers and faculty members to explore various problem solving techniques. Maintain a healthy competition with your peers. Do not get stressed and give your best shot with 100% confidence."
According to Aryan Agarwal (AIR-196, JEE Advanced): "Many people will tell you that they studied X hours or you should study X hours for getting a good rank in JEE. Remember, quality of hours matter not the quantity. You may study less, but with full focus. It is better to solve 10 different variety problems rather than solving 20 similar problems with just different numerical values."
IIT JEE Preparation Tips by JEE Toppers
Have a passion, determination and self-motivation to clear JEE. You have to give it all, to all 3 subjects – Physics, Chemistry & Mathematics.
Work hard (the best and the basic thing) and maintain consistency throughout your JEE preparation.
Go into the root of the problem, understand the concepts instead of memorizing them (some exceptions to Chemistry).
Resolve your doubts quickly. If you don't understand anything, ask the same question again and again from your teacher. Never procrastinate in your JEE preparation.
You should know the right way to practice the JEE problems. Your teachers in coaching will help you immensely in this.
How to Study to Become an IIT JEE topper?
Study method to become an IIT JEE topper:
"Do not study Math and Science in a way that gets you a good rank. Study these subjects in a way that gets you a feeling of every graph, every equation and every law. You'll gradually begin to find patterns in every question and no concept will be difficult for you."
That's how IIT JEE toppers generally approach their studies in JEE preparation.
IIT JEE Toppers – FAQs
How many hours JEE toppers study?
JEE toppers believe in making each hour enjoyable and productive so that they don't get bored and can study for long hours. Check out the study routine of a JEE topper.
How many hours do JEE toppers sleep?
JEE toppers sleep just like other serious JEE aspirants which is a minimum of 7-8 hours every day. A good sleep at night is required to be energetic throughout the day and to perform best in the exam.
Which books JEE toppers use?
Apart from the JEE preparation books, toppers study mostly from their coaching modules.
Is there any unique strategy that JEE toppers follow in their preparation?
No, JEE toppers don't follow any special strategy and plan. They are consistent and mostly busy with stuff related to studies, whether solving questions or discussing doubts with teachers.
What is that one thing that is common among all the JEE toppers?
The one thing that is common among all the JEE toppers is dedication. JEE toppers are hard working dedicated students throughout the preparation. They stay away from all distractions, just to focus on one aim – to be the best.
IIT JEE preparation from the top faculty and experts at your home in Mystudycart JEE Online Courses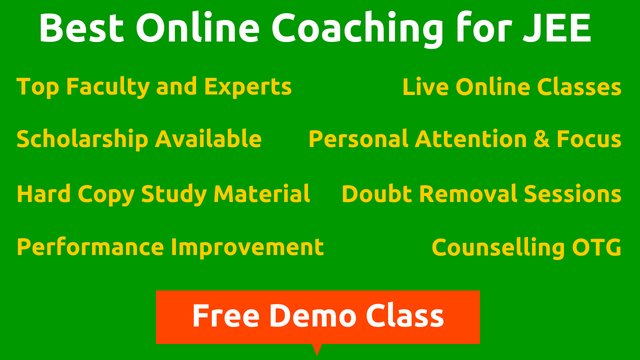 We're listening to students.
Have something to say about this article, or any question in mind? Share it with us on Facebook
IIT JEE Toppers Advice 2023 : Preparation Tips by JEE Toppers
was last modified:
June 19th, 2023
by