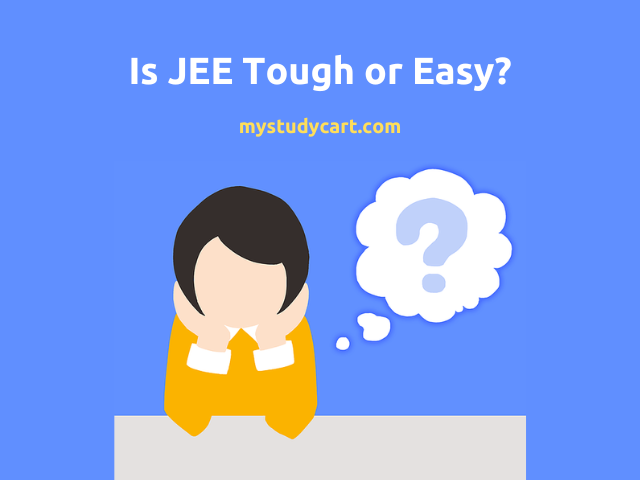 Will JEE 2024 be tough or easy after the syllabus is reduced? Will the JEE Mains 2024 cutoff be higher? Is JEE Main a difficult exam? Is JEE Main tougher than NEET and JEE Advanced? Is JEE Advanced very hard to clear?
In this post, we will try to answer these questions of JEE aspirants.
Will JEE Mains 2024 be Tough Since Syllabus is Reduced?
The difficulty level of JEE Mains 2024 will not be affected by the change in syllabus. Majority of students have already studied the deleted topics from JEE Mains 2024 syllabus, since the reduced syllabus is announced just 2 months before the exam. It's up to NTA whether they will make paper easy, moderate or tough. You should prepare well for any possibility.
Will JEE Mains 2024 Cutoff be Higher due to Reduction in Syllabus?
JEE Mains cut-off depends on the number of candidates giving the exam and difficulty level of paper. If the paper is easy, the cutoffs will be on the higher side. If the paper is tough, the cutoff will be lower. Don't stress yourself much on cutoffs, work on your weaker topics and do regular revision.
Will JEE 2024 be Tough or Easy?
JEE 2024 can be tough or easy. As a JEE aspirant, it's not good to worry about these things during the preparation. It's a very common assumption that JEE Main and JEE Advanced paper gets tougher with each passing year. Not always true! Even if it gets tougher every year, should this matter to JEE aspirants?
No, because JEE Ranks are always based on relative performance. You should never get scared of a tough JEE paper. It's the same for all JEE aspirants. What matters is how you perform on the examination day. Those who keep their calm during the exam are the ones who perform well.
There is no strategy for a "tough" JEE paper. Don't panic if you are not able to solve some questions as everything is relative. If paper is tough, it is tough for everyone and vice versa and due to this the cutoffs fluctuate. All that matters is relative performance.
Is JEE Main a difficult exam?
JEE Main is a tough exam but not as challenging as JEE Advanced which is considered as one of the toughest exams in the world. What makes JEE Main competitive is the number of candidates giving the exam. Lakhs of students appear for JEE Main every year.
It's not easy to clear JEE Main. It requires hard work and consistent practice to crack JEE Main. You need to improve your problem solving speed, accuracy and time management skills.
Is JEE Main tougher than NEET?
JEE Main is not tougher than NEET. There are less number of seats in medical colleges as compared to engineering colleges, which makes NEET more competitive than JEE Main. Check out JEE Vs NEET difficulty level.
Is JEE Advanced very hard to clear?
According to Soham Zemse from IIEST Shibpur, "JEE Advanced is an exam which doesn't only check concepts of a student, but also accuracy and speed as well as handling pressure". If you understand the concepts well from the syllabus and practice enough questions of JEE level, you can clear JEE Advanced.
Toughness of the JEE paper is determined by the level of your preparation. JEE has a history of surprising candidates about the difficulty level, like, "expect the unexpected". Whatever the JEE questions level will be, you should be mentally prepared from your side.
Don't assume or predict the difficulty level of the JEE exam. Focus on your preparation.
Prepare for JEE Main and Advanced from the top faculty and experts at your home in Mystudycart JEE Online Courses.
Related Post : JEE Main vs JEE Advanced Difficulty Level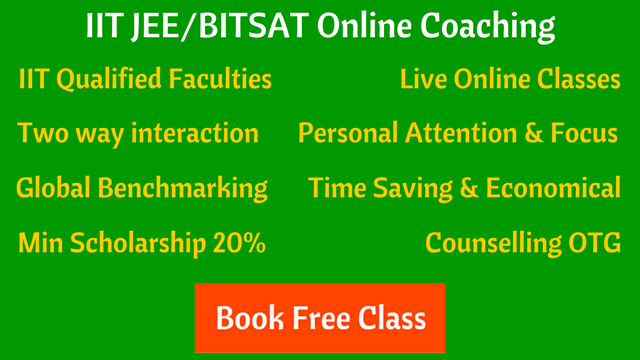 We're listening to students.
Have something to say about this article, or any question in mind? Share it with us on Facebook
Will JEE Mains 2024 be Tough Since Syllabus is Reduced?
was last modified:
November 6th, 2023
by