Is making notes important for JEE?
Yes, making notes always helps you out in JEE preparation. You may not realize its importance now but you'll surely realize it in the last month when you would have a huge JEE syllabus to revise, or whenever you want to revise some forgotten concept and you couldn't find the right book.
How to Make Revision Notes for IIT JEE?
Useful tips to make revision notes in JEE preparation :
Always make notes in the language you are most comfortable with (I was much more comfortable in [Hindi+English] rather than pure English, so I followed that and really it worked).
Never try to copy the exact text from the book. Read, and then write them in your own words.
Attend lectures with proper attention if you've joined a coaching, or even if you attend regular school, because many times teachers say funny examples, quotes or any other uncommon line while teaching a concept (you may include them in your notes). Whenever you recall such lines or examples, the whole picture of that lecture and concept would appear in your mind. You'll never forget any concept related to that funny or uncommon example. My Chemistry teacher explained orbital overlap using elephants and cats paw!
Try using ink of different colours while making notes. You may choose colours accordingly (like Important, Very Important, Usually asked etc.). This would help you in quick revision.
Rather than just writing notes, you must revise them every fortnight. In this way you'll not forget things and you'll not be in a pressure condition in the last month for revision.
Make your own shortcuts and tricks. Trust me these are helpful during the exam.
Write your notes on A4 size paper rather than on notebooks. File them together. Whenever you go out (like market etc.) keep a page in your pocket and do take a glance or two. This habit may seem absurd now but it will help you in the long term.
"Likh ke kato" (cross after writing). This method was taught by my Chemistry teacher. Include misconceptions in your notes and put a BIG cross on it. In this way you'll actually learn what is correct and what is wrong. This would strengthen your concepts.
And the last but the most important point, Make a notebook containing your mistakes. Whenever you make any mistake in a mock test or forget a concept or formula etc. note it down in this notebook. As time passes you'll have a collection of mistakes which you aren't supposed to commit in exams.
Revise from this copy regularly. This would help you score higher.
Related Post : Best Revision Strategy for JEE
Prepare for IIT JEE at your home from the best faculty and experts in JEE Online Courses.
Ashesh Pradhan
IIT-Kharagpur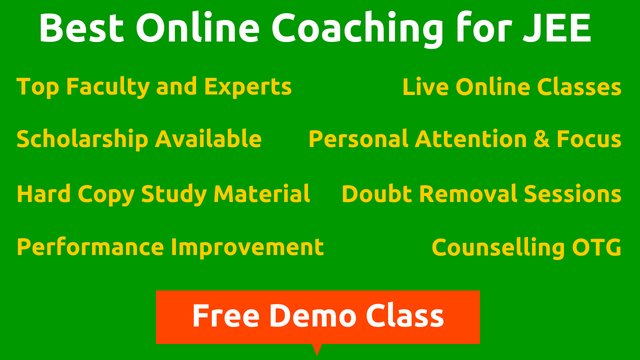 We're listening to students.
Have something to say about this article, or any question in mind? Share it with us on Facebook
How to Make Revision Notes for IIT JEE? 10 Useful Tips
was last modified:
July 26th, 2022
by