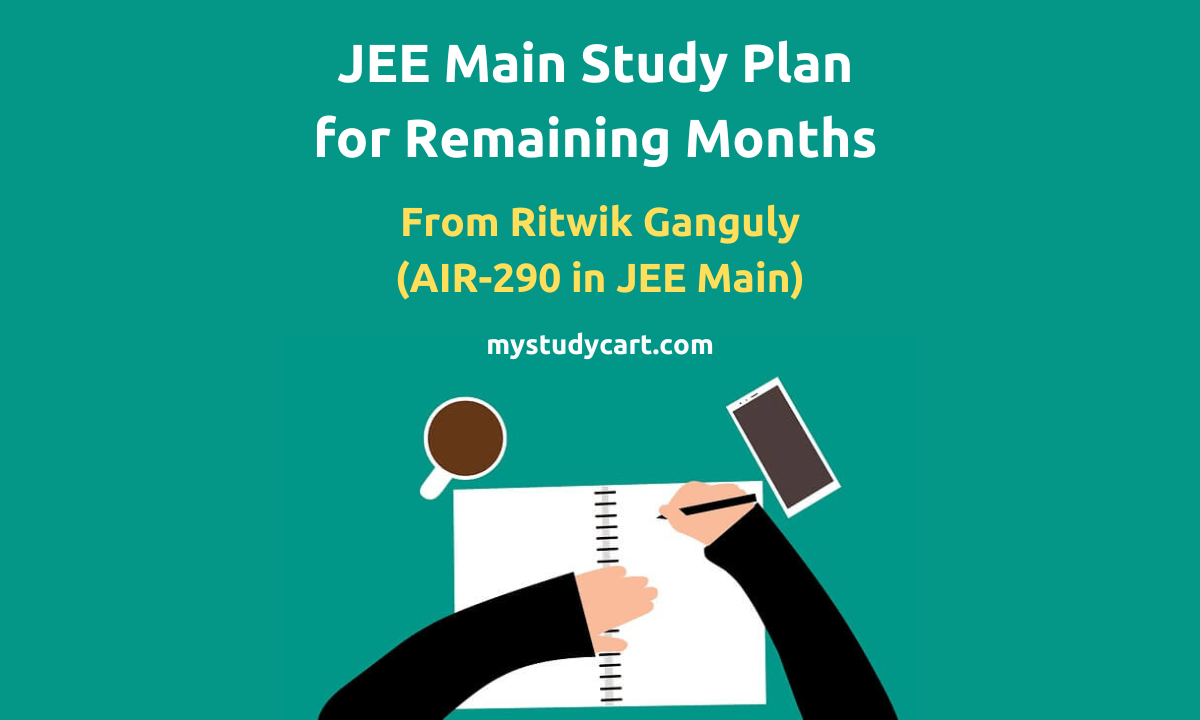 In the crucial final three months leading up to the JEE Main exam, a structured and systematic study plan helps to go a long way in scoring decent marks in JEE Main as long as one is willing to stick to it. Balancing focused revision, regular practice tests, and targeted problem-solving can make all the difference in achieving your best performance.
This is a guest post from Ritwik Ganguly (AIR-290 in JEE Main & AIR-477 in JEE Advanced, 2018).
Best Study Plan for JEE Main in Last 3 Months
Based on my personal experience, a study plan for JEE Main in the remaining months :
Make a study routine for yourself. Nope, not a detailed one. Just a list of the subjects you want to read daily in the upcoming days. Don't list down what topics you would read.
Get a copy of the JEE Main syllabus printed. This is more of a confidence-boosting thing as you can keep a track of how much you are prepared. Seeing the prepared things crossed off some list helps calm our erratic mindset in the remaining months and helps boost self-confidence.
Make a list of the daily goals for the next day before bedtime. After waking up the next day, see your list, get a bearing of what you have to do for the day and enjoy completing your goals.
Adopt a recreational method of your own. As surprising as it may seem, this is the most important thing you have to do in the last few months of JEE Main preparation. Anything is suitable: going out to play, going for a walk, listening to music, watching comedy shows or as in my case, a little out-of-tone bathroom singing. Mindset is the most important thing that differentiates between the toppers and the others during JEE. So always stay refreshed mentally.
Solve as many practice papers you can. If you feel you are prepared in a particular subject, go through the JEE Main previous years question papers and solve them keeping in mind the time you have allotted to that subject for yourself during the actual exam. Don't focus on the marks you are getting. Focus on improving your speed and accuracy. And that requires a lot of practice. I, for one, had given around 30 full length papers keeping the time in mind. As an added challenge, in some papers, I used to keep 2:30 hrs time instead of the normal 3 hrs time so as to improve on my speed, and it helped a great deal.
Go through the topics from the JEE Main syllabus and make sure you aren't missing out on any, especially the fringe topics, like the last 2–3 chapters of Physics, Chemistry and Math. Go through previous years papers and get an understanding of the level of questions.
Don't solve any other practice papers during the last week. Previous years papers have exactly JEE Main standard questions while some practice papers might have a higher standard. Solving them would lead to a decline in confidence level.
Enjoy your family time and don't devote too much time in talking to friends and knowing how much their preparation is. If possible, don't talk to them at all. Believe in yourself. In the exam hall, that's what would actually get you through.
The day before D-Day. Don't go anywhere near JEE books, if you can help it. Enjoy the whole day, of course don't do anything reckless. Listen to songs, read story books, see comedy videos on YouTube etc. I, for one, played table tennis with my Dad for a major part of the day. Just keep your mind off the tension for the next day. Get a good night's sleep.
The D-Day. Approach the most important day of your life as if it's just like any other day. Stay cool, calm and focused. Enjoy solving the exam, don't treat it as a life-changing event. It's just another exam.
And that's what might be your study plan for the remaining months before JEE Main. I am not saying it should be, I am saying it's just a plan that worked for me. It certainly isn't the best one, otherwise I would have ranked AIR 1. Jokes aside, it's a good study plan and it certainly helped me keep a cool mindset in the exam hall.
Prepare for JEE Main in the remaining months from the top faculty and experts in Mystudycart JEE Online Crash Course.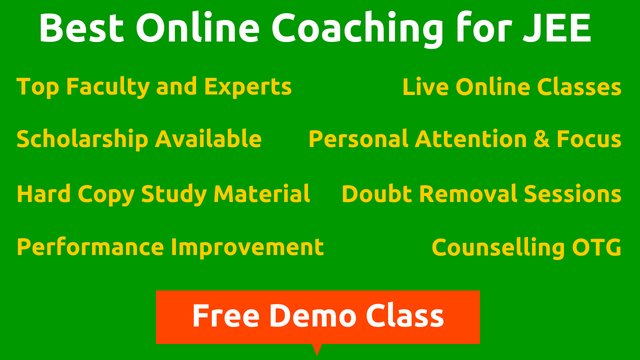 We're listening to students.
Have something to say about this article, or any question in mind? Share it with us on Facebook or Twitter
Best Study Plan for JEE Main in Last 3 Months
was last modified:
September 7th, 2023
by