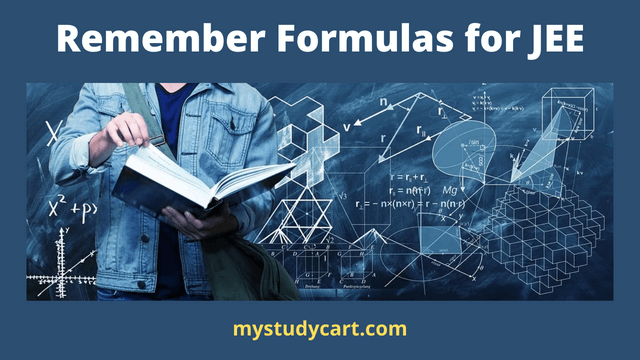 Since the JEE syllabus is vast and extensive, it gets difficult to remember all the concepts, topics and formulas as you move forward in your preparation. In this post, we will see some ways to remember formulas for JEE for a long time, at-least till the completion of JEE Main and Advanced.
How to Remember Formulas for JEE?
Tips to remember formulas for JEE :
Solve questions which involve the use of formulas. The more you practice each formula in a test, plugging in different values, the more you'll remember it for a long time.
Revise the formulas daily. It will help you to keep them in mind permanently.
Write each formula on a sticky note. Paste them in places where you will be likely to see them often like your study desk, laptop screen (desktop), bathroom, textbooks, etc.
Use mnemonics and flashcards to remember chemical reactions and formulas in Chemistry.
Note down all the formulas of a chapter on a single page. Read it whenever you are going anywhere, between the classes, in school, or before going to sleep.
Don't try to rebuild or derive the formulas in the exam. It will waste your important time.
Always try to memorize the formula in a quiet place. So that it can fit well into your memory.
Be calm and relaxed. If you are stressed and nervous then it will be tough to remember the formulas.
Stay focused. If you're distracted, you'll have a harder time concentrating and you probably won't be able to memorize things properly.
Sleep well. Get enough sleep so your brain can remember what you've studied.
Easiest Way to Remember Formulas
"I simply ask you a question: Have you forgotten a, b, c, d or 1,2,3,4..? Definitely No. Why? Because in your childhood you have Revised and Written them so many times that now you don't forget them. So here too a simple strategy is "Revision and Practice" for remembering formulas." – Pranshu Kashyap (B.Tech, IIT (BHU) Varanasi)
Best Way to Remember Formulas for JEE
The best way to remember formulas for JEE is to use them regularly by practicing questions. The more you solve the questions, the formulas and techniques don't need memorisation. They will automatically fit in the brain.
Some students are blessed with inherent photographic memory. But there are some JEE aspirants who need to go the extra mile in order to enhance their recollection capacity as far as remembering formulas is concerned.
Learn some exclusive ways to remember formulas for JEE from the best faculty and experts in Mystudycart JEE Online Courses.
Related Pages :
Best Way to Remember Everything for JEE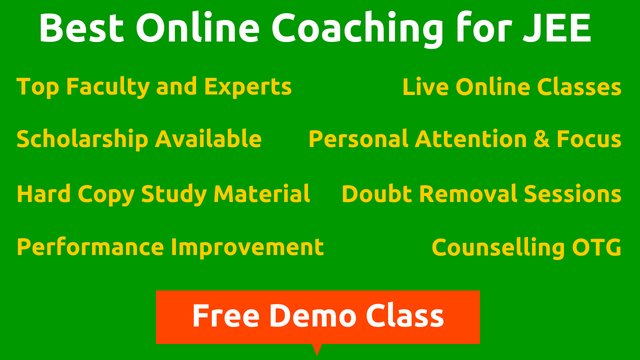 We're listening to students.
Have something to say or any question in mind? Share it with us on Facebook or Twitter
How to Remember Formulas for JEE? Best and Easiest Way
was last modified:
August 31st, 2022
by