Class 11 is the time when students choose a stream and engineering aspirants go for Science – Physics, Chemistry and Mathematics subjects. It's the time when studying as per school curriculum is not enough if the goal is to clear IIT JEE.
Online IIT JEE Coaching for Class 11
A disciplined preparation as per JEE syllabus is ideal at the start of class 11. There should be a proper schedule to study effectively. Coaching classes provide students a balanced approach where they can prepare for IIT JEE in a consistent way and at the same time they can do good in school also.
If a student joins IIT coaching in class 12, then it's a little tough for him/ her as both class 11 and 12 syllabus will be taught in one year. The amount of hard work and studying hours will be more intense. So it's very logical that two years of IIT JEE coaching from class 11 will have more advantage than one year coaching in class 12.
Benefits of Starting IIT Preparation in Class 11
Longer consistent practice.
No hustling of completing the syllabus.
Enough time to solve more problems.
Better notes which will be good for revision.
Related Post : IIT JEE Preparation in Class 11
Is JEE Online Coaching a Good Option for Class 11 Student?
Some critics of IIT JEE online coaching feel that online classes lack the physical interaction and bonding between teacher and student that is possible in a traditional coaching class. It's a very sensible point, but it's a myth that teacher- student bonding and interactions can't be achieved through online mode. It is possible.
Don't believe me? Attend a free online demo class and you will find a super interactive and student friendly platform providing online coaching to students.
Some of the advantages of JEE online coaching are – live online classes, recordings of each class for later reference, short batches, focus on an individual student, proper counselling, excellent study material, free practice tests, online assessment and regular monitoring.
Quality of Teaching in Online IIT JEE Coaching
A teacher is the most crucial aspect of the IIT JEE preparation which can help a student to achieve the IIT goal. A good experienced teacher will clear all the doubts of the student and train him/ her on how to solve problems.
With keeping students demands in mind, some of the experienced and qualified teachers are teaching students for IIT JEE in online mode. It's a win-2 situation for teacher, student and parents as they can connect through a digital platform right from their home, with the help of computer and internet connection.
Removing Location and Language Barrier
Students of class 11 who are more comfortable in English in comparison to Hindi, like students from North-East & South India, NRI & Foreign students, who are not able to shift to a coaching hub like Kota or Delhi, for them online coaching is the preferred medium to get the quality IIT JEE coaching at their home itself.
Abrar Syed (student of Indian School Al Ghubra, Oman) enrolled with Mystudycart for JEE 2 Year Course in class 11.
In this video, Abrar talks about Mystudycart online classes, student understanding, the faculty, study material and online test series.
Abrar is fully satisfied with Mystudycart Online Coaching.
Do you like to prepare for JEE Main and Advanced from experienced and highly qualified faculties, right from your home? Check out a Free Online Demo Class now.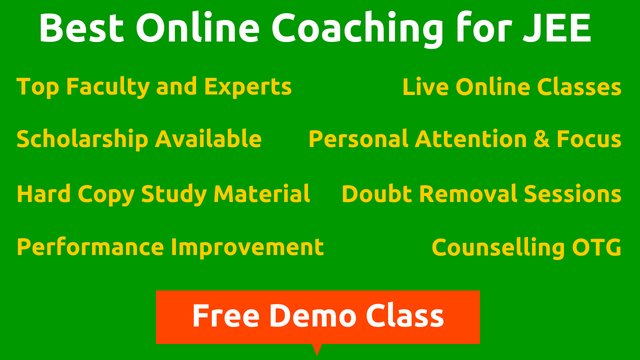 We're listening to students.
Have something to say about this article, or any question in mind? Share it with us on Facebook
Online IIT JEE Coaching for Class 11 Students | Mystudycart
was last modified:
July 15th, 2022
by