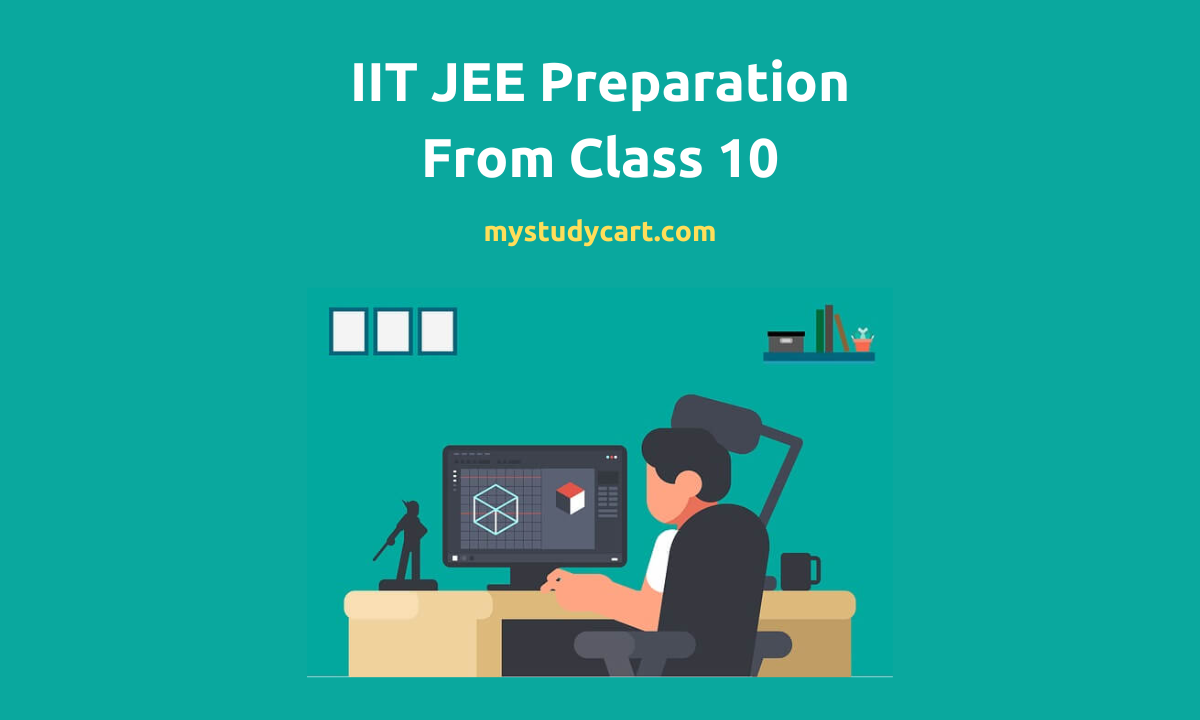 A successful IIT JEE preparation requires time, proper guidance and hard work with consistency. If you start JEE preparation in class 10, you have 3 years in hand to prepare well for JEE Main and JEE Advanced.
How to Start JEE Preparation in Class 10?
Tips to start JEE preparation in class 10 :
Create a study routine or timetable for JEE so that your day doesn't get wasted on thinking what to study and when to study.
Build the habit of studying for long hours with appropriate breaks.
Understand the basics of the subjects rather than cramming stuff. Learn to enjoy the art of problem solving.
Work on your calculations in terms of accuracy and speed. Be accurate as well as fast. This needs practice.
Improve your analytical skills. Try to solve the same problem with different methods.
JEE foundation in class 10 will be handy where the objective is to create a strong base for JEE along with board preparation.
Prepare for Math, Physics Olympiads and exams like NTSE where you develop competitive skills that will help you in your JEE Preparation.
Benefits of 3 Years IIT JEE Preparation from Class 10 :
You can learn basic concepts of Physics, Chemistry and Math up to class 10, before you study as per JEE syllabus in class 11. You should be aware of simple basic concepts before knowing the complex ones. New concepts delivered in a way that builds upon existing topics/concepts is easier to make sense of and retain.
When you understand concepts properly and solve problems consistently, it will improve your speed and accuracy.
You will understand the value of teachers and coaching material.
You will be able to know your productive hours, following a schedule, ability to manage time between studies and other tasks.
You will perform well in class 10 board exams as your concepts logic and understanding of topics will be strong.
The JEE coaching in class 10 will provide the right foundation for clearing IIT JEE. Mystudycart is an online classroom platform that provides the best IIT JEE online coaching for class 10 students (live and two-way interactive online classes). Considered as one of the best online preparation for JEE Main and JEE Advanced, Mystudycart has an academic pool of some of the best online tutors in India.
3 Years IIT JEE Online Coaching for Class 10 Students – Mystudycart Advantages
Experienced and qualified faculty teaching online. In online coaching, only the mode of the learning has changed, rest of the things like quality of teaching, study resources, batch calendar, test papers, etc. all are the same like traditional coaching classes. In some cases, where experienced JEE teachers are teaching in online mode to aspirants, online classes provide even better quality than local coaching institutes.
Saves time and money both. In traditional coaching, students go to a coaching institute, which involves travelling time. Online coaching saves this time and delivers quality teaching at the comfort of your home. You just require a computer or laptop with internet connection.
Convenient Class Timings. The online classes take place in the evening time, mostly between 6 p.m – 10 p.m (our preferred timings). Students already finished with their school work, gives enough time for rest and allows them to be mentally prepared for the class.
No chance of missing a lecture. In physical coaching classes, either due to health issues or any other reason, you may miss a class some day. But in Mystudycart online coaching, the classes are recorded for future reference, so if you are absent in any class, you can watch the same class later at any time.
Small batches, easy doubt resolution. In a batch of 150-200 students (in a large coaching institute), teachers are unable to focus on an individual student. One-to-one interaction is rarely possible. Due to this, students most often miss out on clearing doubts. Whereas in our JEE online coaching, the batches are short which allows a student to ask the doubts more easily and freely.
No need to shift to Kota or any other location. Shifting to some other place is not convenient for students. Not just in study and preparation, but also adjusting to the place, food, peers, etc. In a city like Kota, there is always a fear of additional pressure which often leads to depression among the students. With our JEE online coaching, students can study from experienced and qualified teachers at their home only.
Hard copy study material that includes Study Modules, Daily Practice Papers (DPPs) and Question Bank, will be delivered to the student's address immediately after the enrollment. It will also cover your class 10th boards syllabus and you'll be able to learn topics and concepts in more depth.
Personal attention and performance analysis are the hallmarks of our online coaching. We are having not more than 20 students in a batch that allows our teachers to carefully monitor the progress of each student.
If you join an online foundation course for JEE in class 10, then you don't have to worry too much about the preparation, just follow the classes and keep doing homework/ assignments on time. The teachers will give you the right guidance and support for JEE preparation.
Check out a free online demo class to understand the Mystudycart platform and teaching quality.
IIT JEE Preparation in Class 10 – FAQs
Can I start preparing for JEE from class 10?
Yes, you can easily start preparing for JEE from class 10 through Mystudycart online coaching program. 3 years is a good time to crack the JEE exam with a top rank.
What should we study for JEE in class 10?
Clear your basic concepts of PCM in class 10 to make a good base for JEE preparation in class 11 and 12. Develop logical and analytical thinking for understanding JEE topics and solving problems.
How many hours should I study in class 10 for JEE?
4-6 hours of study is enough for JEE in class 10. Study as per your fixed schedule. Whenever you study for JEE, study with full concentration to get the best result.
Related Post : Tips to Prepare for JEE at Home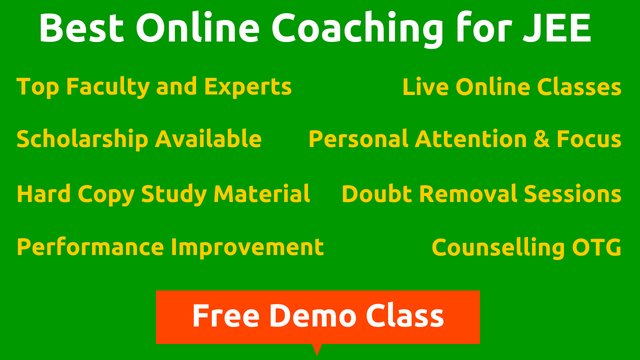 We're listening to students.
Have something to say about this article, or any question in mind? Share it with us on Facebook or Twitter
3 Years IIT JEE Preparation for Class 10 Students – How to Start, Benefits, Online Coaching
was last modified:
September 7th, 2023
by