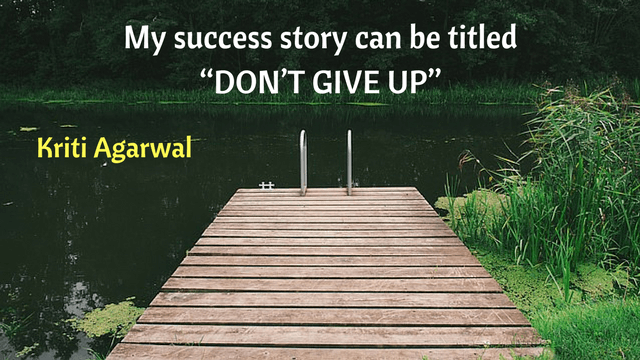 My success story can be titled " DON'T GIVE UP".
It took me three attempts to be in a place where I am now. I gave AIPMT 2012, 2013 & 2014. It took me 2 drops in total. However I can say that I didn't deserve the second drop. It was my bad luck and circumstances that I didn't get a college after 1st drop only.
When I gave AIPMT in 2012, I qualified the pre round but didn't qualify the mains round. Then I took a drop and gave NEET 2013.
Related Page : Best Online Coaching for NEET Repeaters
NEET Dropper (Repeater) Success Story
This was the year where I studied like crazy. I still remember the whole journey. I had cut all social ties, deactivated my Facebook, didn't have WhatsApp and lost contacts with all school friends because I made myself unavailable intentionally.
I used to wake up early morning and started studying for the exam from day one. Started concentrating on my weak points that was mainly Physics and Chemistry. I started practicing Physics questions daily and worked hard for Physics. I had solved more than 500 questions from some chapters to perfect them.
I had given all tests the entire year. I also perfected NCERT Biology.
I remember some days when I had tests, I used to study the whole journey to reach the coaching class that included studying while waiting for the bus at bus stop, in the bus, waiting for local train on the platform, in the local train etc etc.
A huge impact of your life falls in family also. My parents understood that I was working hard for the exam so they tried not to disturb me much and supported me emotionally as well.
So, fast-forward to the day of exam, I got cold and was ill that time. It was a huge problem since I had studied so hard. During exam, I had some problem managing time and it caused a low score. Just missing the score to get an All India Seat (may be just 5 or 6 marks). Though I was living in Mumbai, I was not eligible for seat through Maharashtra state. If I would have been eligible, I would have got a college in Mumbai that year only.
However, I was eligible for UP state and I gave the UPCPMT but since the syllabus there is from UP board so I didn't score well. I got rank in 1900s but no selection.
So after this, I had two options either BSc or drop again. I was so crazy to get a seat in medical college that I couldn't imagine myself to be sitting in a Bsc college. I discussed my problem with my coaching class sir and decided to drop again. Worked hard again the whole year and scored 1084 rank All India.
I was happy that I was not at any border but I was sure I'll get a seat. So today I am studying in a Government Medical College in Mumbai. I achieved my dream to be a doctor. Now I've got more goals in my life.
End of the story, be consistent, don't give up. It is not easy to crack exam but its not impossible. A lot of factors contribute in studies, keep yourself motivated and work hard for your dreams because this is a race, there are always people out there to take your place.
Related Post : Best Study Tips for NEET Droppers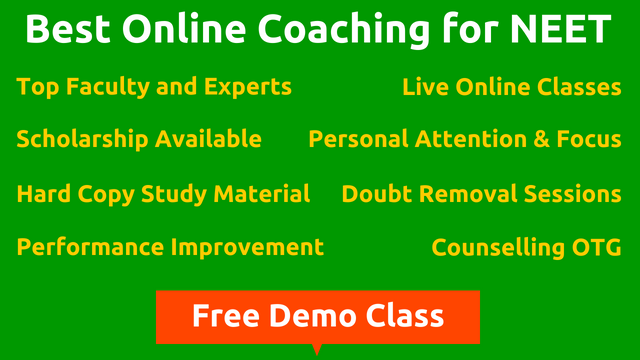 We're listening to students.
Have something to say about this article, or any question in mind? Share it with us on Facebook
NEET Dropper (Repeater) Success Story : 3 Attempts, 2 Drops
was last modified:
July 26th, 2022
by