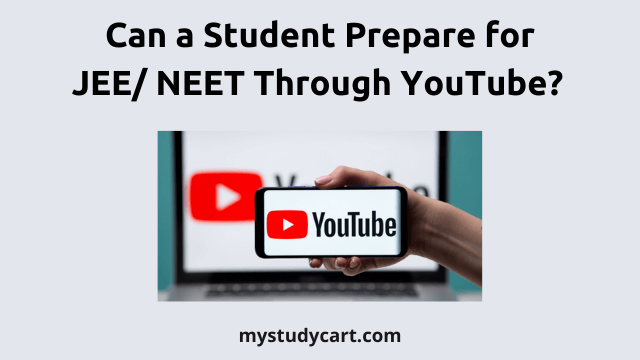 YouTube is a platform where many people upload video lectures on topics asked in JEE/ NEET exams. These people can be real teachers or self-acclaimed experts including college students. In this post, we will look at whether you can prepare and crack JEE/ NEET from YouTube.
Can a Student Prepare for JEE/ NEET From YouTube?
JEE or NEET preparation by watching only YouTube videos is not recommended. YouTube lacks one-to-one interaction between teacher and students which is possible in online coaching classes like Mystudycart. Students can't clear their doubts after watching videos on YouTube.
On YouTube, there is no surety that the video you are going to watch will be helpful. It's a hit and trial method where you waste valuable time watching several videos in order to see a good video by a JEE/ NEET teacher.
JEE/ NEET classes on YouTube is a distraction
A few Edtech startups conduct JEE/ NEET classes on YouTube where they open the chat window for students to ask questions. When you scroll through that chat section, you will find that it's a mess. There is no moderation. Students are commenting unnecessary things, sharing numbers, talking rubbish, doing everything other than studies and preparation. New students can get easily influenced by this distraction which hinders them to achieve their goals.
YouTube videos are not a substitute for JEE/ NEET online coaching
With so many videos available on YouTube, some students and parents think of it as JEE/ NEET online preparation. This is not true. Online coaching is not YouTube videos/ classes. Online coaching brings traditional coaching classes on digital medium with the same features and benefits.
JEE/ NEET aspirants should consider YouTube as an external resource that may or may not help them in the preparation. It's not a substitute for online coaching.
Let's see some FAQs from students about YouTube for JEE/ NEET preparation.
Is YouTube good for JEE/ NEET?
YouTube is good when you find the right video to learn a topic for JEE or NEET. But most of the time YouTube wastes your time finding anything useful as there are abundance of average videos. YouTube can also distract you from actual studies as your mind can lure you to watch unnecessary videos.
Are YouTube sessions enough for the NEET/ JEE preparation?
YouTube sessions are not enough for NEET/ JEE preparation. The majority of these sessions are of low and moderate quality, and they lack 2-way interaction between teacher and students. You need teachers who clear the instant doubts in live online classes.
Can I crack NEET or JEE by studying from YouTube?
The probability of cracking NEET or JEE by studying from YouTube is very less as compared to enrolling in a coaching (online or offline). Coaching gives you dedicated teachers, batch schedule, regular classes and tests, study material, etc. which is not possible on YouTube.
Prepare for JEE/ NEET from the top faculty and experts at your home in Mystudycart Online Courses.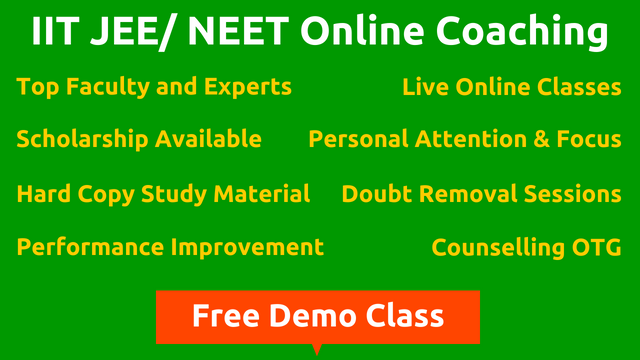 We're listening to students.
Have something to say or any question in mind? Share it with us on Facebook or Twitter
Can a Student Prepare for JEE/ NEET From YouTube?
was last modified:
May 16th, 2023
by