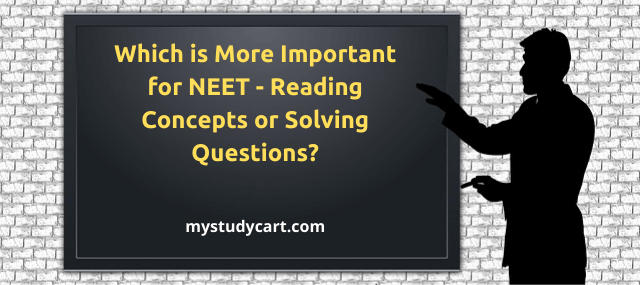 I was asked this question from a medical aspirant : "Which is more important for NEET – Reading concepts or solving questions?"
Once I asked the same question from my Mechanics teacher at coaching. What he said changed the way I used to prepare for NEET. He said- "Questions solve karne se concept clear hoga, concept ratt-ne se question solve nahi hoga." (Translated- "Solving questions will clear your concepts, mugging up concepts will not help you solve questions").
From that day, I stopped reading chapters for revision and started solving questions at last. What I did was :
Choose a chapter.
Take a quick look at its contents and formulae.
Open the question bank (specially previous year papers).
Start solving them.
If the questions seem to be alien, don't worry, just keep solving the next one.
Mark the questions which are tough or which requires a particular concept to be memorized.
Now open the chapter again, and read the topics that were required to be read in detail.
What this will do is :
You will stop wasting your time in learning useless topics.
You will have a better idea about which topic is important for NEET and has been asked in previous years.
You will remember the topic for a long time now as it has recently given you headaches while solving.
Related Post : Tips to Balance Theory and MCQs for NEET
Learn the right way to solve questions for clearing concepts from the best faculty and experts in Mystudycart NEET Online Courses.
Shashank Sneham
MBBS Student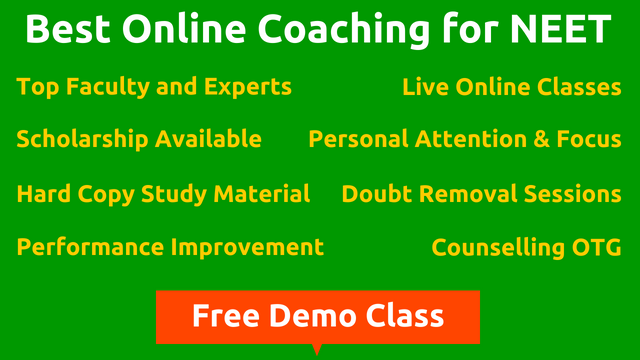 We're listening to students.
Have something to say or any question in mind? Share it with us on Facebook or Twitter
Which is More Important for NEET Revision – Reading Concepts or Solving Questions?
was last modified:
March 24th, 2022
by