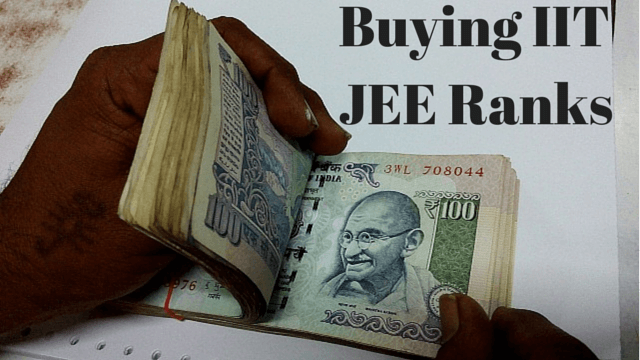 Saurav Kumar was studying in Bokaro (Jharkhand) in one of India's biggest coaching institutes for IIT JEE. During that time, a well known Kota based coaching institute came to his school for "crash course". They promised rewards and gifts to students. Students were asked to sign a form and submit a photograph. But Saurav denied that offer.
After the JEE result, Saurav was shocked to see his name in the advertisement of the very same coaching institute whose offer he declined very graciously. With an AIR Rank of 187 and his photo, he was shown as the star performer of the coaching institute. It's just not Saurav, but there were more students from Bokaro displayed in the advertisement. Ironically, that Kota based institute had no branch in the city of Bokaro.
Subham Tulsiani and Arpit Agrawal residing in other cities also got similar offers from coaching institutes. And it's not just gifts that are promised but hard cash (upto 5-10 Lakhs for top JEE/ NEET Rankers) were offered to students.
While most of the students keep their integrity and deny these offers, there are some students who accept the offers, take the money and sell their JEE/ NEET Ranks to these coaching institutes.
The practice of buying JEE/ NEET Ranks starts even before the Results
While it's very common for these coaching institutes to get in touch with Rankers for the exchange offer of Rank and Cash, this practice of buying JEE/ NEET Ranks starts even before the results. Shubham Tulsiani got a couple of offers when he was in class 12th, preparing for JEE.
Some people from India's top coaching institute for Medical visited Shubham's place to give him books for the preparation of IIT JEE. He just had to sign a form in return. In another incident, a self proclaimed agent offered him 8-10 Lakhs for signing up for a few coaching institutes.
This trend of trading the ranks of JEE/ NEET Toppers is not something new. In 2011, Times of India conducted a sting operation on a broker who was dealing with the buying and selling of top rankers at the JEE.
The broker said he could provide 30-40 candidates from three classes in Kota who would definitely score a rank below 100 at JEE. Each of these students would come for Rs 10,000. He said he could also provide a few more kids who would probably make it to the IITs, but with a rank above 100 on a price of Rs 5,000 per head.
From his conversation, it was very clear that he was in contact with some top students who are performing very well, and were most likely to clear IIT JEE with very good ranks. He was trying to sell the upcoming IIT JEE ranks of students to the coaching institute.
But why do these coaching institutes buy students ranks?
Coaching industry is booming in India, a multi billion industry now. It's a rat race and everyone wants to outshine others. Coaching institutes are trying hard to buy ranks, interested students getting handsome returns by selling their JEE/ NEET ranks, and sometimes school plays the role of intermediary who provide students details to these institutes.
Every year, after the results, coaching institutes display and highlight their successful students. Some of them vouch for thousands, some hundreds. And the funny thing is, If you calculate the total of these numbers, it surpasses the total number of official candidates who cleared JEE/ NEET!
Advice for parents and students when choosing a coaching institute
The advice for parents and students is, when you see the result of a coaching institute in any type of advertisement, don't trust it with blind eyes. Sometimes, it's a trick to lure students and their parents to get admission into the institute. It's also possible that the results or testimonials are bought. In that case even verification can't tell you the real truth.
Not all coaching institutes buys ranks
I am not saying that every institute does this practice of buying JEE/ NEET ranks. There are very good coaching institutes in the country which still believes in ethics and honest transparency. Every year they are producing well prepared students who qualify the exams.
Disclaimer: Students' experiences are taken from their confessions on Quora.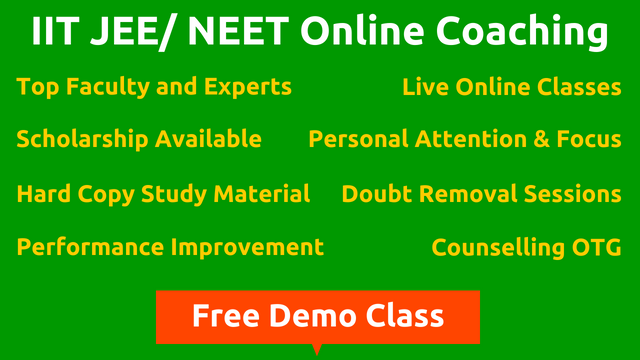 We're listening to students.
Have something to say about this article, or any question in mind? Share it with us on Facebook
Buying IIT JEE/ NEET Ranks: The Fake Reality of Coaching Institutes
was last modified:
October 17th, 2020
by