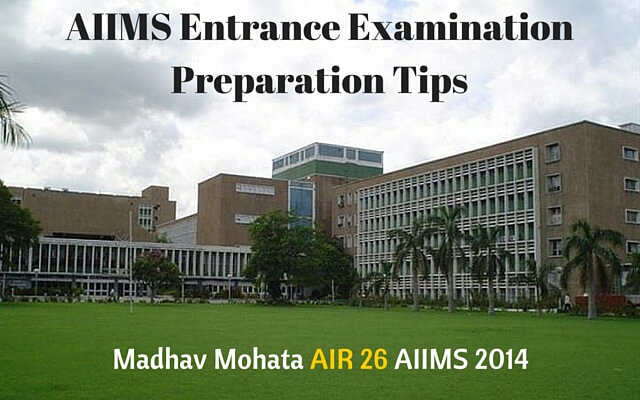 Note : Admission to MBBS course in AIIMS is through NEET-UG. AIIMS is not conducting any UG entrance examination from year 2020 onwards. NEET is the only entrance exam to MBBS course in all the AIIMS institutes. 
Related Page : AIIMS MBBS Admission
The below tips are no longer valid from 2020.
Subject-Wise Tips for AIIMS MBBS Entrance Exam
The most important thing to clear AIIMS UG entrance – "mastery on all forms of NCERT".
BIOLOGY
Only NCERT based questions are asked in Biology (2-3 questions can be outside of NCERT as an exception).
CHEMISTRY
Inorganic & Physical questions are 100% NCERT based.
Organic 1-2 Questions come from out of NCERT (but, according to me its not worth wasting your time studying for those 2 questions rather I would suggest to concentrate more on strengthening rest of the 58 questions because you know that they will come from NCERT and you don't have any idea where those 2 questions may come from, and even it is also not sure whether they will be there from out of NCERT or not).
Remember – There is a difference between AIIMS and NEET scoring. Unlike, NEET you can't attempt 100% of the questions. But, what is important is that "what you attempt, should be perfect", because there is 1/3 negative marking in AIIMS.
PHYSICS
I think it plays the decisive role in deciding your merit. There is a huge difference between the level of physics in NEET (AIPMT) and in AIIMS. It's the toughest of all. But, you can easily conquer it, if you have a good conceptual hold on it and as the saying goes "Practice makes man perfect" holds perfectly true in its case.
Assertion & Reasons – All conceptual. If you have a good NCERT background you won't panic.
Method to Solve Assertion-Reasons Questions
Master your concepts and you will never fail to answer AR questions. Sometimes there is a doubt in options (a) and (b), for that I had a trick which worked well for me and I am using it even today – Read the assertion and reason sentences in continuity by adding because between them. Using this trick, I was very well able to select between the 2 options.
GK Section in AIIMS MBBS Entrance Test
Look there is a trend in AIIMS, 4-6 Questions of current GK. 2-3 Questions related to science which you will probably know. 1 Question on any award winning book. Rest all dead GK.
What I suggest you (and what I did) is that instead of focusing more on GK (which is very vast and highly variable) you should focus more on PCB, try to make them more stronger and stronger because they carry 180 & GK carry merely 20 marks in AIIMS exam.
NOTE- For those who are in class 11 and in the beginning of class 12 – just give 15 minutes per day to newspaper.
Key to Success in AIIMS
The most important key to success in the AIIMS exam is 'not to panic or become nervous during exam'. If you follow this, half your job is automatically done. Rest of the half depends on how much you know.
Believe me today I am in AIIMS is mostly because of part 1. I never panicked in any of my exams, rather, I enjoyed them. So, next time when you enter the examination hall, keep your calm and composure, and you will definitely succeed.
Can you Crack AIIMS MBBS Examination?
I never thought of coming to AIIMS, I  just did my job honestly. Just keep studying honestly and you will definitely win the battle and crack AIIMS.
Good Luck.
Madhav Mohata
AIIMS New Delhi, Batch of 2014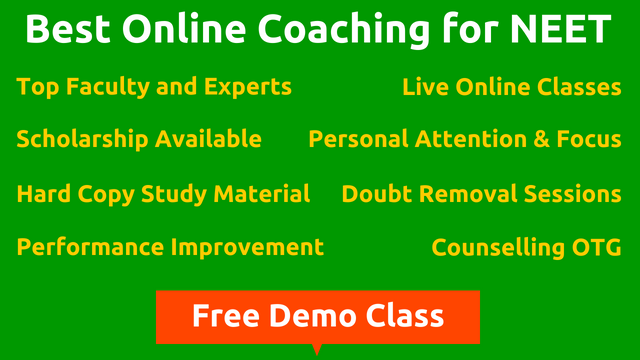 We're listening to students.
Have something to say about this article, or any question in mind? Share it with us on Facebook.
AIIMS MBBS Entrance Exam Preparation Tips – Key to Success in AIIMS
was last modified:
April 14th, 2022
by