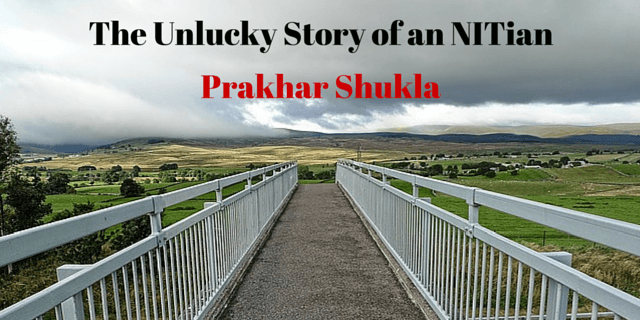 Hi, this is Prakhar Shukla, a JEE dropper.
When I think about my whole life I come across of only three things – studying, sleeping, eating food. It might be a joke for you but this is my truth. I didn't go for anything which was beyond studies. I only used to play cricket and that too with my brother in vacations. I was very happy with my success and till 10th I was topper of my class.
Then after watching my successful past, my well wishers suggested me to go to Kota for JEE preparation and after that day my life changed a lot. I was a shy type of person and was very much scared, but had the guts to stay alone, and hence took admission in Resonance Kota.
After my admission I was in last batch of 11th and due to my hard work I jumped 20 batches and came to 5th batch and then to 4th batch. I was very much confident at that time to get good results. I came to 12th, boosted my preparations and reached 3rd batch which was a good batch, and then I thought that I am in safe position and sat confidently in JEE Main 2014.
But what to say, I was not able to solve any question completely. I gathered some energy, again retaliated but I didn't achieve my goal. I secured only 84 marks which was approx. half of my expectations. I was very very sad as I secured good marks in all my tests. I was not an exam fearer. Why I couldn't solve very simple questions there, I can't understand till now.
My parents and brother motivated me, "you have worked hard for JEE, let it be if you didn't pass." But I was hurt very much and decided to repeat again in the same institute and this time started with top batch.
I was very very confident by watching my performance in various exams taken by Resonance and touched 60% marks many times and had an cumulative of 53% in all tests and being in 1st batch, I preconditioned my mind that I will get into IIT this time.
Then came December when maximum students get tired of study, I took the advantage, scored very good and came in top 30 in my batch.
Then March came, revision classes started, I was very well prepared for JEE Main and thought of bringing 250+ this time. But again in JEE Main 2015 same happened as of 2014, difference was only that this time I could solve all questions but didn't reached up to answer and scored 156 marks. This was really very heart breaking for me as my batchmates scored 300+.
But I thought God wants me to crack JEE Advanced after JEE Main shock. I studied and brushed up all my concepts for Advanced again and secured 1st position in mathematics and physics one time in my top batch.
Being ensured of under 2000 rank I gave JEE Advanced paper, but I faced a new situation of +4 & -2 (marking scheme) for a question and here again same thing happened, I was again not capable of getting correct answer. My 1st paper was bad, then I gave 2nd paper and scored very well but overall it was again not good.
I scored 152 marks in JEE Advanced and got 13181 Rank in common merit list and by that I ended my JEE preparation and took admission in NIT Raipur Electronics branch. I know this is not good but one question always comes in my mind, where was I wrong? Today I see my batchmates in IIT Bombay, Kanpur and only think of being an IITian.
By this story I only want to say you that always do hard work but keep one thing in mind, luck also plays an important role in achieving something.
And one more thing, always be self motivated. Today I don't have repentance that I didn't done anything for IIT. I was not successful in JEE but I tried hard and hence by my experience I wanna tell you that study hard because after this golden time you will not get a chance to enter an IIT.
Thank you for reading.
Wish you a fruitful JEE preparation.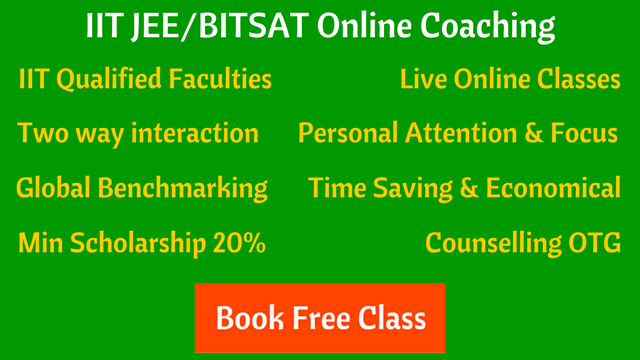 We're listening to students.
Have something to say about this article, or any question in mind? Share it with us on Facebook or Twitter.
JEE Preparation: The Unlucky Story of an NITian
was last modified:
March 3rd, 2020
by