"My aim is to become a doctor" – Sneha Thakur.
"I want to pursue MBBS from the top medical college in India" – V Prasad.
"I want to make my parents proud by achieving a top rank in NEET" – Sulabh Singh.
These are some of the goals of NEET aspirants. Let's see some queries about NEET coaching from medical aspirants.
What's the importance of coaching for NEET?
When asked about how important are coaching institutes for NEET preparation, Het Shah (NEET 2016 topper) says that although you can crack the exam without outside help, you need coaching to get a good rank in the NEET exam.
"Coaching gives you an advantage because they provide you with new material, conduct regular tests; you engage with experienced faculty, etc. This helps in selection and to get a higher ranking," he says, adding that one must be regular whether one opts for tuition or not.
Self-study is very important to clear exams like NEET, but along with it, you also need coaching where teachers can prepare you for the exam in a systematic way. Coaching is a huge plus point in NEET preparation.
When to start NEET coaching?
It's an individual choice on when to start NEET coaching. The foundation courses for NEET generally start from class 8 on-wards. It's always an advantage if your basic concepts are clear during class 8, 9 and 10. Joining a two year coaching for NEET in class 11 is recommended if you are serious about your aim to crack the NEET exam.
Kota or local coaching for NEET?
If you are not mentally strong, Kota is a pressure cooker situation. The benefits are there if you get the Toppers or Rankers batch, but if you don't, you'll have to survive with very average teachers and a casual approach by the coaching institute. Local coaching institutes lack experienced faculty and subject matter experts.
To avoid Kota chaos and local coaching limitations, you can study at home from experienced and qualified teachers through NEET online classes.
Best Coaching for NEET Online Preparation
The best coaching for NEET online preparation is the one where teachers are experienced and qualified, give personal attention, clear all the doubts of students, and continuously monitor the performance of each student during the preparation.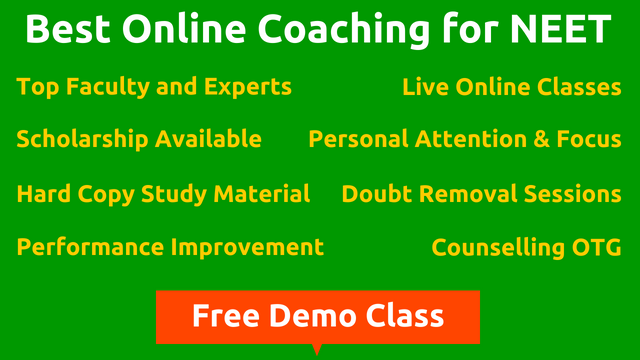 We're listening to students.
Have something to say about this article, or any question in mind? Share it with us on Facebook
Importance of Coaching for NEET | Kota or Local Coaching for NEET?
was last modified:
September 27th, 2022
by