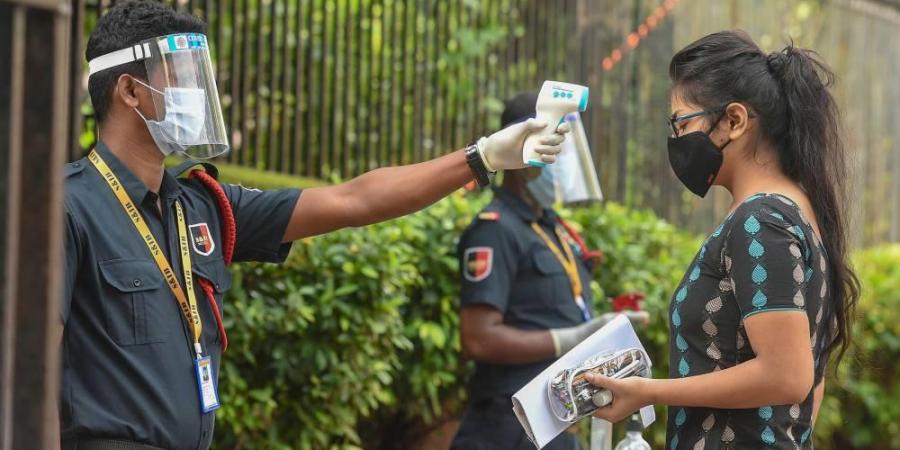 Here we are looking at JEE Main exam guidelines, dress code, COVID-19 measures and last minute queries from students.
JEE Main COVID-19 Measures, Exam Day Guidelines, Dress Code
What are the COVID-19 measures and protocols taken by NTA to conduct JEE Main safely?
Along with the COVID-19 pandemic guidelines and protocols, the NTA will take the following additional measures for the safety of candidates :
Candidates are being allowed to change their examination centre.
Face masks will be provided to all the candidates.
In addition to the common places, furniture and fixtures, all the computers and seats will be sanitized before and after the exams. Any computer set used in one shift will not be used in the next shift.
Candidates will be given staggered time slots for reporting to avoid the crowd at the examination centre entrance.
The registration process at the examination will be contact less.
Candidates will be guided to their allocated seats to maintain social distancing.
The examination room/ hall will have open windows and fans for proper air circulation.
All the candidates would be seated following social distancing norms.
Is there any dress code for the JEE Main?
Shoes/ footwear with thick soles and garments with large buttons are not permitted. If religion/ customs require you to wear specific attire, please visit the centre early for thorough checking and mandatory frisking.
What are the items candidates can carry to the examination centre?
Candidates can carry the following items with them into the examination centre :
Personal transparent water bottle.
Personal hand sanitiser (50 ml).
A simple transparent ballpoint pen.
Admit card along with self-declaration (undertaking) downloaded from the NTA website (a clear printout on A4 size paper) duly filled in.
Additional passport size photograph for pasting on the Attendance Sheet.
Original valid ID proof.
Mask and gloves.
Candidates are not allowed to carry any other personal belongings including electronic devices, mobile phone to the examination centre. Examination officials will not be responsible for the safekeeping of personal belongings and there will be no facility.
What are the valid ID proofs eligible to give the JEE Main exam?
Candidate must carry "any one of the original and valid photo identification proof issued by the government' — PAN card/ Driving Licence/ Voter ID/ Passport/ Aadhaar Card (with the photograph)/ E-Aadhaar/ Ration Card/ Aadhaar Enrolment No. with photo. All other ID/ photocopies of IDs even if attested/ scanned photo of IDs in the mobile phone will not be considered as valid ID proof.
At the JEE Main, will the examination center scan the Aadhaar card's barcode before giving an entry?
No. There is no Aadhaar based biometric attendance system for JEE Main or any other exam. An Aadhaar card is used just like any other ID proof to verify your identity.
What's the right time to reach the JEE Main examination centre?
Reach exam centre early. Getting late to the exam centre adds to the anxiety. So always reach an hour or two before the entry time.
Can you give last minute tips to handle anxiety during the JEE Main exam?
Don't overthink. Don't get unnecessary thoughts in your mind before the exam. Try to meditate (slow, deep breaths) if you are feeling pressure or getting distracted by anything.
Have a positive attitude. Believe that you did your best preparation and you can clear the exam. You need to remain calm in tough situations like when you are not remembering properly in the exam.
Sleep well a night before the exam. A good relaxing sleep before the exam is an absolute must.
Is there any strategy to solve questions in JEE Main Paper?
Ideally you should have an exam strategy ready (by solving mock tests), like which section you will start first and how much time you allocate to each part initially. If you have not prepared a strategy for solving paper, check out this post : JEE Main Exam Day Strategy
Related Page : How to Solve JEE Main Paper?
Don't panic and give your best effort.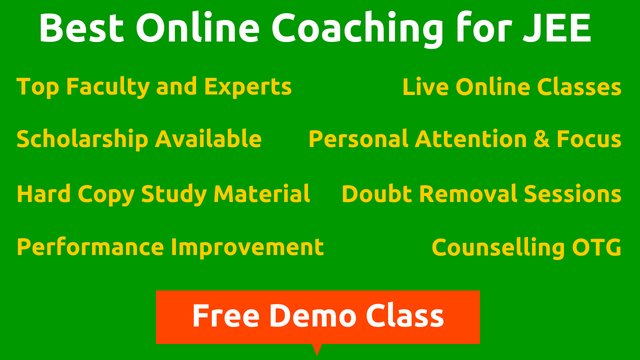 We're listening to students.
Have something to say or any question in mind? Share it with us on Facebook or Twitter
JEE Main COVID-19 Measures, Exam Day Guidelines, Dress Code
was last modified:
September 3rd, 2022
by