My physics teacher hated me in school. I did like math and physics, but I hardly used to study (which I found out later was due to lack of inspirational teaching). I used to open my books a day before the exams and scarp through somehow. All I was interested in were cartoons, WWE and food.
She had this habit of saying to the class toppers – "You all will go to institutes like IIT, AIIMS etc". And if any of those toppers didn't score full marks, she would say – "How will you get to IIT or AIIMS this way?".
I hardly knew anything about the IITs in my 9th grade. I just knew they are India's top engineering colleges. I knew only two IITs – the ones at Kharagpur (about which I heard when I used to go to Kolkata during the Durga puja vacations) and Madras (about which I heard when we'd been to the Madras snake park, The IIT campus is near the snake park).
One day, when my physics teacher was chanting about IIT, I asked out of curiosity –
"Ma'am how does a student get admission into IIT?"
She gave me a disgusted look and said – "What's it to you? You are a worse student and you will never get into an IIT. Just shut your mouth and try to study."
I cried that day. Not because of what she said but the way she said it. I soon forgot about it.
I finished 10th grade with 68/100 in Physics.
On the first day of my 11th grade, my parents sat me down and  urged me to forget the past and study happily. I can be good and like those toppers from school. I felt a huge surge of inspiration and started afresh.
I finished 12th grade with 92/100 in Physics.
---
My sister studied in the same school as mine. The same physics teacher taught her and she never even asked her what I was doing in life. My sister had her farewell on completing 10th grade. I went to pick her up in the evening and as we were leaving, we stumbled upon the physics teacher.
Phy: Oh! Shefali's brother! How are you?
Me: I'm good maám, how are you?
Phy: The same. Your sister is brilliant. She will definitely make it to IIT or AIIMS.
(My sister squeezed my hand. Apparently the physics teacher still found IIT and AIIMS hot.)
Me: Oh yes maám. She wants to become a doctor like our dad. She'll definitely be a very good doctor.
Phy: Of course. So what are you doing?
Me: I'm studying engineering maám.
Phy: Where?
Before I could answer, my sister told her –
"Maám, he studies in IIT Kharagpur".
Stunned. That's exactly what the physics teacher was.
---
I do not believe that studying in an IIT is an achievement. It's an opportunity.
It was courtesy of my parents and my 11th & 12th grade teachers that I started believing in myself and ultimately got into IIT.
Niladri Sarkar
IIT Kharagpur
Related Posts :
IIT Story : JEE Exam Day Pressure and Experience
How I Got a Good Rank in JEE Advanced With 1 Year Preparation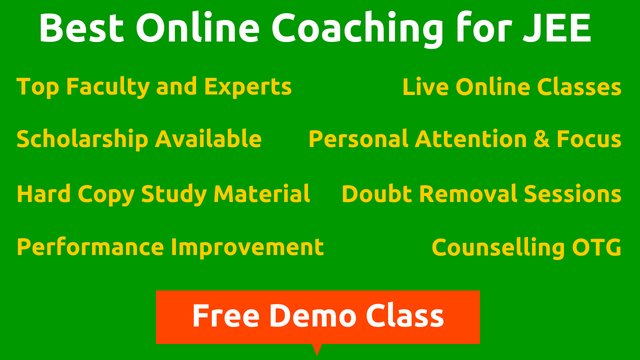 We're listening to students.
Have something to say about this article, or any question in mind? Share it with us on Facebook or Google+
IIT Story: Success is the Best Revenge
was last modified:
June 13th, 2017
by