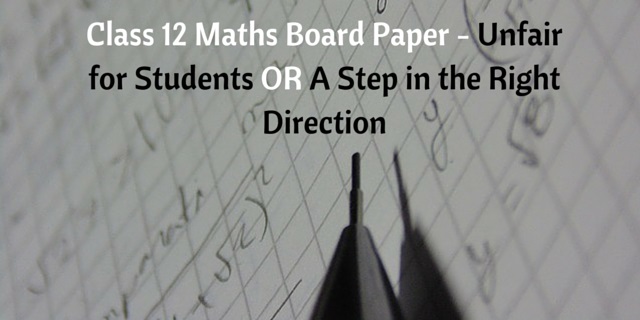 Note : This is an old post about analysis of class 12 Math Board exam 2016.
Some students of class 12th after Math exam were crying. They felt that paper was lengthy and they didn't get enough time to solve all the questions which were tricky and out of the prescribed books. Then parents took the stage, made online petitions asking CBSE to give grace marks to students, also filed petitions in the court to re-conduct the exam.
Class 12 Math Board Paper Analysis
V Vinay, the ex-professor of IISc, teaches mathematics to high school students. It's not like your regular Maths class in school but a different way of learning mathematics using fun and practical examples.
Vinay Sir, during his recent Tweet series, analyzed the fuss happening over this year's class 12 boards Math question paper. He solved some questions from the paper and measured the time that it took, and in comparison how much time is enough for students to solve the same problems.
He felt that the Math paper was a test of concepts, and raised a key point,
Did the students aware of the required concepts to solve these problems?
It's great that a change for concept based learning is happening, but the question is, whether students and parents were aware of this change, If not, then it's a mistake from Board and the way students were taught in the school.
On one hand you give so much importance to class 12 marks for further admission in a good college, and then you surprise students with questions (logic based) which even some of the teachers in our schools can't solve them in specified time period.
The one more unfair thing about Board exams is different sets of questions for different regions. Students from the Chennai region are saying that they got the toughest paper in compare to other regions.
Is it time for Application based Learning for Students in School?
According to the experts in the field of mathematics and education, the issue of CBSE's mathematics question paper of Class 12 that created a lot of public hue and cry was uncalled for. It's more due to the focus on application-based concepts that created the problem. They said,
"A few lengthy and tricky questions" were there, but it was the gradual shift in trend that caused difficulty for many students who were accustomed to mechanical way of learning and problem-solving.
For a student who studies by rote learning, the paper was tough, but for a student who is also preparing for JEE at the same time, it was all fine. JEE preparation is more about understanding concepts and logical thinking.
Mehak Miglani, who is also preparing for JEE along with boards, says this,
"There were exactly two questions which I couldn't solve if I wasn't preparing for JEE but thanks to that I could."
Not wrong to say, Math paper was like a perfect practice for a JEE aspirant, which normally doesn't happen with the board exams!
The Road Ahead
Whatever the decision Board will take, like leniency in checking math paper, I hope in the longer run, it will be a good thing for students. I would like to end this post with what Vinay Sir said to parents,
Don't protest if your child is made to think. This, I believe, is the main purpose of education.
Related Posts:
Why A Student Should Participate in Competitions and Olympiads
How To Study: Effective Learning Methods that Improve Students Achievement
How to Become a Topper in School?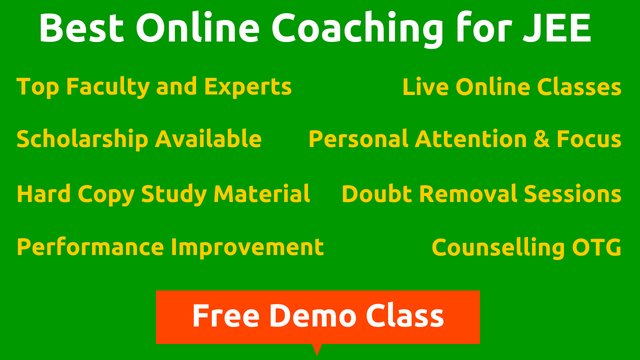 We're listening to students.
Have something to say about this article, or any question in mind? Share it with us on Facebook or Twitter
Class 12 Math Board Paper – Unfair for Students or A Step in the Right Direction
was last modified:
March 4th, 2020
by